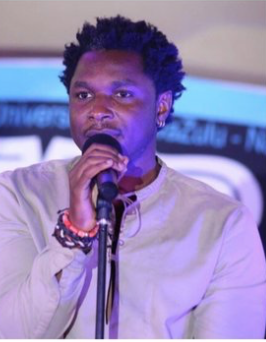 n celebration of International Men's Day, the Black Cultural Archives is excited to host writer JJ Bola to discuss his newly-released book Mask Off: Masculinity Redefined with poet Yomi Sode. In an age where the words "toxic masculinity" are often thrown around, Mask Off interrogates what masculinity really means in our world today. JJ Bola leaves no stone unturned, exploring the themes of mental health, sex and romance, politics, gangs and more while he examines the experiences men of colour, male refugees and LGBTQ men.
As a poet, novelist and non-fiction author, JJ Bola has proved himself to be a multi-talented and multi-faceted writer. JJ has written three collections of poetry and his debut novel, No Place to Call Home, was published in 2017. Mask Off: Masculinity Redefined was published in September of this year.
When he isn't writing, JJ travels to various universities and festivals speaking, performing and holding workshops. He is currently a Kit de Waal Scholar for the Birkbeck, University MA in Creative Writing and was a Spread the Word's Flight Associate in 2017.
To explore the different dimensions of his new book, JJ will be joined by Yomi Sode, an exciting voice within British poetry and theatre. Yomi has worked with a plethora of leading organizations such as Channel 4, BBC 1Xtra and Wireless Festival and was awarded the Jerwood Compton Poetry Fellowship this year. His 2017 one-man show COAT sold out in 24 hours.
Visitors will be able to purchase Mask Off: Masculinity Redefined and have them signed at the event. Please join us for this exciting night of thought-provoking discussion and insight.
More Lambeth Listings MORE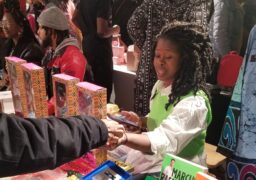 Brixton
Saturday 2 and Sunday 3 December
Join Black Culture Market for their exciting Winter event for Christmas. Black Culture Market is the destination to…