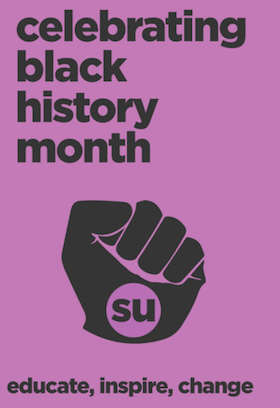 Join the African-Caribbean Society, the Womanist Society and the Students Union and the University as a whole as we wrap up Black History Month with a showcase.
Award winning artist Scratchylus will be coming the University of East Anglia as part of the Black History Month Windrush Generations Tour.
Scratchylus will be performing his educational and inspirational songs in particular his brand new releases which he has been promoting all summer in the UK called 'Windrush Generations' featuring the Legendary KiddusI from the iconic movie Rockers and Rebel' featuring Barry Ford which also covers Windrush and Grenfell. Receiving coverage from BBC Radio London, ITV News and having featured in this year's Notting Hill Carnival and International Reggae Ska One Love Festival.