A hard-hitting show about racial tensions in the U.K. today.
Nikki doesn't think that her Dad is a racist; he just cares deeply about his community.
But when a Zimbabwean family move in over the road, the dog won't stop barking, the local kids start lobbing stones, and her Dad starts laying down the law.
This provocative and engaging show from digs deep at the heart of racial tensions in the UK today.
Written by award winning writer Keith Saha, with lyricism and live DJ soundscapes from Chunky and the raw talent of Abby Melia – this is a vital and challenging piece of theatre.
*****
"Saha's play is sharp, funny and honest. He provides no easy solutions yet does allow a glint of hope as to the future." Paul Foley, Morning Star
More Events in the North West Listings MORE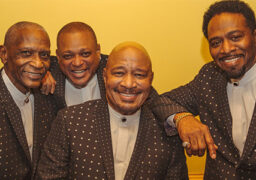 Liverpool
Friday 1th December
The Stylistics, who are currently on a sold-out tour in the US, are proud to announce their UK…