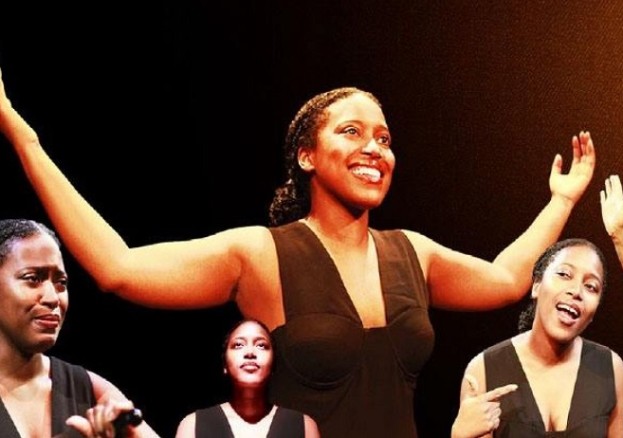 'A ground-breaking play not only breaking box office records, but helping to change lives' The Voice Newspaper
'Extraordinary and compelling' Manchester Evening News
Following an incredible sold out National tour and Back by popular demand; Holy & Horny is touring the UK for one LAST time before touring internationally.
Described as hilarious, powerful and deeply moving, Holy & Horny is a celebratory, inspirational, and superbly acted one-woman show that celebrates spirituality and sensuality.
This thought provoking play is a compelling story of love, longing and the ultimate betrayal. In the production, actress and author Tonya Joy Bolton explores one woman's struggle to remain holy despite being as horny as hell!
All twenty characters are played by Tonya including Sheila, the frustrated Christian and her alter ego Eve, a sexually uninhibited poet. Using a variety of artforms such as comedy, mime, physical theatre, song, poetry and drama, we follow Sheila's amazing journey as she embarks on a set of disastrous dates which lead to unexpected life-changing consequences.
As well as making you laugh, Holy & Horny may well make you weep too as Tonya brings to the stage an innovative, head-on, no-holds-barred approach to concepts of race, gender, culture and sexuality.
This memorable evening at the theatre pulls at the heartstrings, totally engages the brain and will leave you stimulated and exhilarated.
Book your ticket now to see the last ever UK performances of this extraordinary play.
'A ground-breaking play not only breaking box office records, but helping to change lives' The Voice Newspaper
'Extraordinary and compelling' Manchester Evening News
www.holyandhorny.com
Twitter @holyandhorny
Facebook Holy & Horny National UK Tour 2015
Suitable for age 15+
Contains strong language
More Events in the North West Listings MORE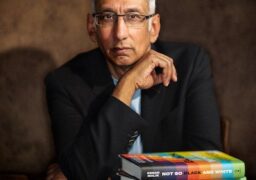 Liverpool
Wednesday 6 December
Writer and broadcaster Kenan Malik upends assumptions underlying today's debates around race, culture, whiteness and privilege by explaining…