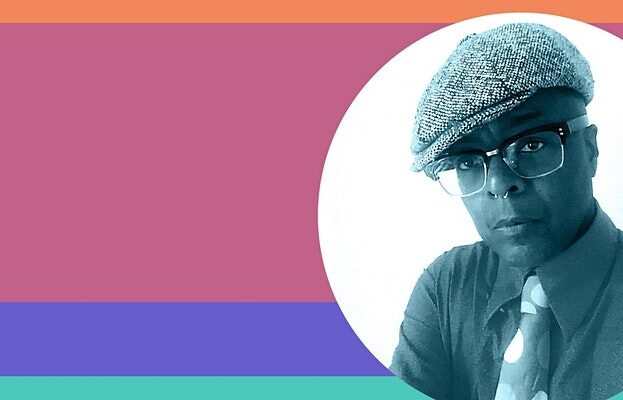 Call To Action – A Radical Manifesto for Black Queer Representation in UK Film and TV
Chair: Dr Topher Campbell, Afro-Queer Artist and Filmmaker
Topher Campbell's 20+ year output spans broadcasting, theatre, performance, writing, experimental film and site-specific work. His focus has been on sexuality, masculinity, race, human rights, memoir and climate change. In 2000 he co-founded rukus! Federation a Black Queer arts collective with photographer Ajamu X. This culminated in the internationally recognised rukus! Archive currently held in the London Metropolitan Archives. His next film will be Encounters: a meditation on HIV Stigma and Desire, for VisualAIDS and the Whitney Museum (New York).
Speaker: Campbell X, Leverhulme Early Career Fellow (University College London)
Campbell X is a writer/director who directed the award-winning queer urban romantic comedy feature film STUD LIFE. His film Stud Life was voted by the Guardian as one of the top 10 Black British feature films ever made. It was also in Vogue magazine as one of the best films to watch in 2020. Stud Life was also selected by the British Film Institute as one of the top 8 queer films to view while we were all on lockdown.
Campbell is also the Co-founder with Neelu Bhuman of Wahala Film Fund – a completion fund for short films by and about QTIPOC people.
YouTube – Twitter – Instagram
Call To Action – A Radical Manifesto for Black Queer Representation in UK Film and TV
Buzz words like diversity and inclusion in UK film and TV have been used in the last two decades to deal with the alarming fact that Black people are under-represented in front of and behind the cameras. This has led to "representational" politics where optics are more important than the actual substance and authenticity of stories being told. There are no stories that are about the diversity of Black lives. This is because the commissioners and creators are mostly NOT Black.
When people talk about Black representation they normally assume Black cisgender heterosexual inclusion. With few (and mostly recent) exceptions, Black LGBTQI stories in mainstream UK film and TV are still stuck in marginalised/sidekick roles. Black queer creativity, when it is present at all, is often represented through the African American experience. Black queer people in the UK are here because of colonisation and slavery by the British Empire. We cannot conflate our situation with African American LGBTQI people. Though there are many similarities, our histories are significantly different as is the demographic of Black people in the UK.
This talk critiques the pitiful absence of Black LGBTQI stories in British film and TV and asks how this deficit can be challenged. Why are Black queer and trans creativity marginalised or virtually absent in popular Black and wider LGBTQI culture in the UK? How do we challenge this historic erasure and in what ways can we empower ourselves going forward?
More Online Events Listings MORE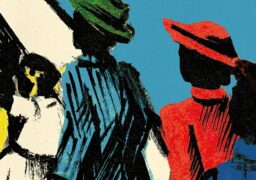 Online Events
Friday 8 December
Join us online for Twenty-Eight Pounds Ten Shillings: A Windrush Story by Tony Fairweather, where we'll delve into…