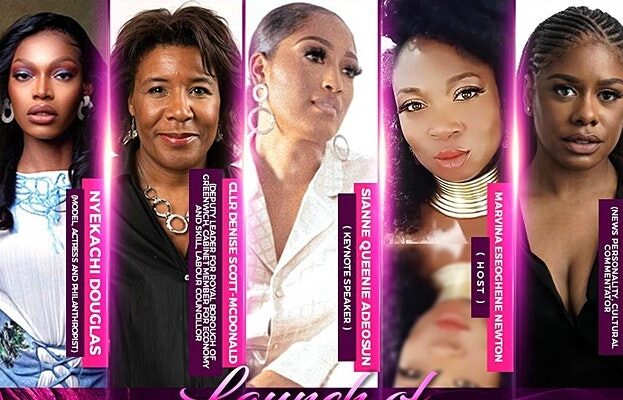 On Saturday 26th March 2022 at 3pm, will be launching the Phenomenal Women Angels Network in partnership with United for Black Lives, BLM Leeds, Angel of Youths, The Smade stepping stone foundation, Queenie's Enterprise, and 2inspire Academy CIC.
Phenomenal Women's Angel Network is a brainchild from Marvina Newton and Sianne Queenie Adeosun.
This organisation is born from the nurturing environment of Mentoring and coaching relationship these two women shared in developing a co-production of youth and community development campaigns that both women are passionate about.
Our foundation is built on empowering the voice and influence of marginalized and disadvantaged women and girls to challenge the gender, societal, racial, class inequalities that they face that prevents them from breaking the Glass Ceiling in their lives.
The network aims to create a model where each one teaches one principle, using restorative practice Where we check our privilege to become better Allies to underprivileged girls and women.
The network is to create social action projects that inspires a legacy of change to tackle and raise awareness of the inequalities they face
Host – Marvina Eseoghene Newton is Nigerian born community leader, human activist, Lecturer, Womanist, Intersectional environmentalist and Mother of two, Founder and CEO of Angel of Youths.
Co-Founder of BLM Leeds and Founder of United for black lives movement mentor and support the strategic development programme for creating an equitable society for All black lives in UK. Mental health Ethnic inequalities Lead for children and young people and Coordinator of African Arising UK.
Keynote Speaker – Sianne Adeosun, is a Zimbabwean born community Angel working within communities to create, empower and inspire women and the young and youthful within the community in which she works through partnerships. She's planned and partnered on a number of community inspired events from afternoon tea for Macmillan, brunches to celebrate black history and domestic Violence awareness dancathon and various COVID related projects during the pandemic. Mother of four and wife of Self Made Entrepreneur SMADE she's the CEO of the Smade Stepping Stones CIC and Queenie Enterprises CIC.
It will be a small intimate event that will be the beginning of a chain of events that will be delivered under the Network umbrella to connect, inspire and empower like minded women.
There will be panel interviews with Zeze Mills (News personality, Cultural Commentator), Nyekachi Douglas(Model, Actress and Philanthropist), Cllr Denise Scott-Mcdonald(Deputy Leader for Royal Borough of Greenwich, Cabinet Member for Economy and Skill, Labour Councillor and University Lecturer) There will also be an audience full of privately invited special guests who are making a mark in their industries and will be spotlighted throughout the event to share their insights.