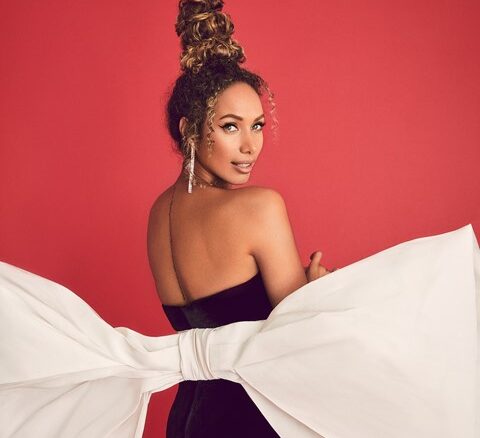 This is really really difficult for me to express so please bear with me. I put my all into the shows that I create because I'm so grateful to be able to do what I love and I want you all to have the best experience when you come and see me. Still to this day I'm absolutely blown away that I get to tour and sing for you and I'm so thankful to every one of you that comes out to support me.

At the end of last year I found out I was pregnant whilst being on tour which was the best news ever as honestly I didn't even know if I would be able to be a mum, it's been quite a journey and although I was suffering horrendous sickness, your energy and smiling faces made every moment of being back on stage so amazing after such a long time away.

This is why it's so difficult for me to say that I have to put my 'Christmas, With Love' tour back to next year. I'm so excited to be a first-time mum but sadly the dates are now just too close together for me to ensure I will be ready to give you the show and attention you deserve. I hope you can understand and forgive me and I cannot wait to share in these live moments with you again next year! I'm counting down the days until Nov/Dec 2023 when we can have a fabulous Christmas celebration together 
(To all of you amazing people who already purchased tickets they will remain valid for the new dates).

Love you always 
Record-breaking global sensation Leona Lewis has announced a major UK tour for Christmas 2022. Leona's evening of Christmas Classics and Greatest Hits follows the release of Christmas, With Love Always, the special repackaged release of her 2013 studio album Christmas, With Love; available now via Sony Music.
2013's Christmas, With Love is perhaps best known for its lead single 'One More Sleep', an original song which saw Leona break the record for the most Top 5 hits for a British female solo artist. Last year saw the platinum-certified festive hit have its biggest year since its 2013 release. It has featured consistently in the Top 10 streamed catalogue Christmas songs year-upon-year as a Christmas staple alongside the likes of Mariah Carey's 1994 monumental smash 'All I Want For Christmas Is You'. Official Charts Company hailed 'One More Sleep' – which was co-written by Lewis – as "a new Christmas classic". The album also includes new original song 'Kiss Me It's Christmas' feat. Ne-Yo and a beautiful, reimagined version of Bee Gees classic If I Can't Have You.
The 3-time GRAMMY and 7-time BRIT Award nominee this year celebrates 15 years since her iconic X Factor win; the now globally recognised artist won Season Three of the British talent show in 2006. Since her tremendous breakthrough, Leona has released five studio albums, including Christmas, With Love (2013). She's had over 35 million albums sold worldwide, with her debut, Spirit, achieving the status of the best-selling debut album by a female artist in the 21st Century. Lead single 'Bleeding Love' (2007) reached #1 in 35 countries: claiming Leona's position for seven weeks in the UK. The song later became the best-selling single of 2008 worldwide and has now been streamed 2 billion times!
More Sheffield Listings MORE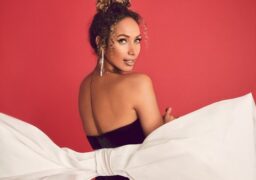 Sheffield
Wednesday 6th December 2023
This is really really difficult for me to express so please bear with me. I put my all…