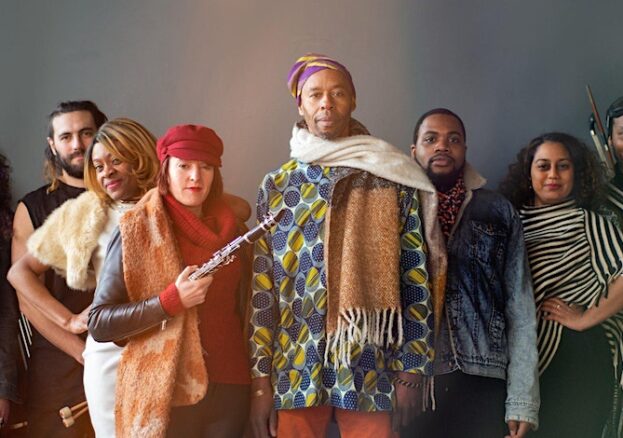 Join us in our community garden for an evening of music, food and good vibes headlined by Art Terry and the Black Bohemians.
Art Terry and the Black Bohemians play their own unique and delirious brand of arthouse funk and folk music exploring Black politics, sexuality and religion, through a lyrical fusion [gumbo] of African American folklore and hauntological funk. A singer and pianist, Art underpins deeply personal lyrics with dense melodic textures to create conceptual Black music. A prolific songwriter, he created a song a day during 52 days of lockdown, a project which evolved into the Self Isolation Songbook.
Brought up in the gospel tradition, Art evokes the sacred figure of the robed and commanding preacher alongside the profane swagger and bravado of the street-hustling savant in his live performances. He will be performing live at Glengall Gardens with his ten-piece ensemble the Black Bohemians whose intuitive and sensitive musicianship lends itself to these funky folk compositions.
Ike Onwuagbu – upright bass
JT Taylor- drums
Hypnotique – clarinet/ theremin
Kayo Anosike – vocals
BGBGB – vocals
Naomi Terry – vocals
NX Panther – vocals
Amirah Debourg- viola/ vocals
Vedina Rose- vocals
Art Terry – keyboards/ vocals
'True art. If you ever have the chance to see Art Terry live, definitely go for it – you won't regret it.' Discovery Music
https://www.artterry.co.uk/
More Southwark Listings MORE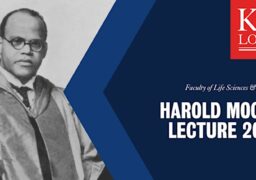 Southwark
Tuesday 5 December
The Faculty of Life Sciences & Medicine is proud to host the 2023 Harold Moody Lecture, an evening…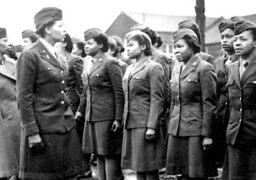 Southwark
Saturday 9 March
A detailed and extensive look at the African/Caribbean war effort with video clips and interviews with Black Spitfire…