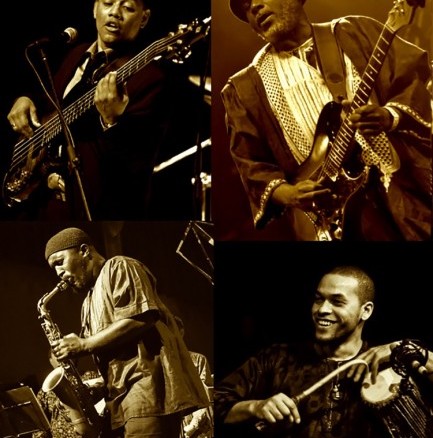 Ancestral Hands was officially born in May 2005, when company directors Kojo Tawiah and Kwaku Mensah decided to combine their vast professional experiences, with elements Of the African culture they had been immersed in since birth. The company specialise in African drumming and African dance and fitness programmes.
Ancestral Hands are a South London based company who specialise in African drumming and dance. They facilitate workshops, classes, corporate bonding and performances.
They aim to:
Promote and enrich African culture and history in all educational institutions and the wider community through hand drumming. And to increase awareness of the benefits of African drumming such as:
· Communication
· Focus
· Patience
· Stress Relief
· Teamwork
· Social Inclusion
This year, the EFG London Jazz Festival will take the music to several outer-London boroughs as part of The Streets – a new two year project bringing music and performance to new and unexpected spaces on high streets.
With performances from international stars and local artists, The Streets is where the world-class musicians of the EFG London Jazz Festival spill out of the concert halls and clubs and unlock the potential of public spaces, local shops and businesses