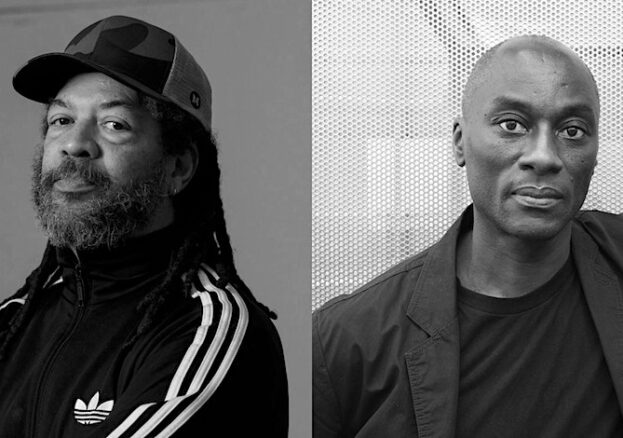 On the occasion of the exhibition 'Gary Simmons. This Must Be the Place', join us for a conversation between Gary Simmons and Ekow Eshun
On the occasion of the exhibition 'Gary Simmons. This Must Be the Place', please join us for a conversation between the artist Gary Simmons and curator Ekow Eshun.
In celebration of Gary Simmons' first exhibition at Hauser & Wirth in London, the panellists will discuss the artist's practice, his new series and forthcoming comprehensive institutional survey at Museum of Contemporary Art Chicago.
The gallery will be open at 9.30 am with light refreshments, followed by the discussion starting promptly at 10 am.
This event is free, however please ensure to book in advance. If you are able, we encourage attendees to donate to our 2023 charity partner Brixton Soup Kitchen.
'Gary Simmons. This Must Be the Place'  is on view 25 May until 29 July 2023.
For the artist's first exhibition with Hauser & Wirth in London, Simmons will present a selection of brand-new paintings and sculptures. In these new works, Simmons continues to use erasure of the image as a powerful and recurring theme, a formal and aesthetic breakthrough technique that has informed much of his work and holds deep cultural significance. Used as a form of action painting, Simmons wipes the surface of his work while the paint is still wet in order to smear the image so that it simultaneously emerges and disappears. The tropes of erasure and ephemerality suggest the fleeting nature of memory and histories re-written, particularly in relation to the politics of race.
About Gary Simmons
One of the foremost artists of a generation which emerged during the late 1980s and early 1990s, Gary Simmons has achieved wide acclaim over the past three decades for his work which explores the politics of race, class and social stereotypes through painting, sculpture, sound and architectural environments. Simmons uses imagery drawn from popular culture to create works that address personal and collective memories.
About Ekow Eshun
Ekow Eshun is a writer and curator. He is Chairman of the Fourth Plinth Commissioning Group, and the former Director of the ICA, London. He is the curator of exhibitions including, most recently, the critically acclaimed 'In the Black Fantastic' at the Hayward Gallery, London, and author of books including 'Africa State of Mind' and 'Black Gold of the Sun', shortlisted for the Orwell prize. He has contributed to books on artists including Mark Bradford, Chris Ofili, Kehinde Wiley, John Akomfrah and Wangechi Mutu. His writing has appeared in publications including the New York Times, Financial Times and The Guardian.
More Westminster Listings MORE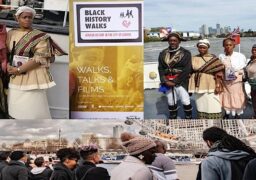 Westminster
Saturday 25 May
Your private, double-decker boat will start from the Temple Pier near Temple tube station on the Embankment. Your…