Please join us to hear Professor Augustine "Gus" John share his thoughts on the state of Britain.
Abstract:
The state of Britain is messy and ugly. The nation is ill at ease with itself and more anxious about its future arguably than at any other time since the Second World War. In the face of seemingly unstoppable global trends and changes in its demography, Britain is seeking to retreat into a nativist, white identity and is increasingly placing boundaries around itself, rather than acknowledging its multi-ethnic character and the fact that it can never restore or reclaim a construction of nationhood based on imperial dominance, Britishness as whiteness and certainties about social order as regulated by class, wealth, racial superiority and coercive measures of state control.
What are the implications of multi-ethnicity, new definitions of Britishness, nativism, globalisation and neoliberalism for the future of Britain, in or out of Europe? Given the state we're in, how is the current generation being assisted by schooling and education to forge a British identity and build a future society with the hallmark of equity, fairness and racial and social justice? If the 'Windrush Generation' is credited as helping to build modern Britain, how open and inclusive is the society to the generations for whom they made Britain home?
Biography:
Professor Augustine "Gus" John was born in Grenada and has lived mainly in the UK since 1964. He was a member of the Campaign Against Racial Discrimination (CARD) in the middle to late 1960s and a member of the Council of the Institute of Race Relations in the early 1970s. He is a scholar/activist who has done notable work in the fields of education policy; the role of schooling and education in promoting social justice; school improvement; management and international development. Since the 1960s he has been active in issues of education and schooling in Britain's inner cities such as London, Leicester, Birmingham, Manchester and Glasgow.
In 1987, he sat on the Macdonald Inquiry into the racist murder of Ahmed Iqbal Ullah at Burnage High School in South Manchester and co-authored 'Murder in the Playground', the book about racism and racial violence in Manchester schools.
He was Assistant Education Officer and Head of Community Education in the Inner London Education Authority and in 1989 became the first African Director of Education in Britain, a post he held for just under 8 years. Prof John has worked in a number of university settings, including as Visiting Faculty Professor of Education at the University of Strathclyde in Glasgow (for 10 years), where he taught a cross-faculty module on social justice in professional roles. Since 2007, Gus John has been an associate professor of education and honorary fellow of the London Centre for Leadership in Learning at the UCL Institute of Education and from 2016, Visiting Professor at Coventry University, where he works with the Vice Chancellor and University Leadership Team in improving the strategic management of the University and building a culture of equity. Among the strategic objectives he pursues in that role is diversifying the exclusively white and mostly male senior leadership team and eliminating the attainment gap between black students and their peers. A respected public speaker and media commentator, Professor John works internationally as an executive coach and a management and social investment consultant.
In 1997, he was appointed adviser to former British Home Secretary, Jack Straw, on race and social inclusion and in that capacity worked with civil servants on the Race Relations (Amendment) Act 2000. In 1999, Gus John co-founded the Communities Empowerment Network (CEN), a charitable organisation providing advocacy and representation for excluded school students and their parents/carers. He is now its Patron and Interim Chair. Between 2003 and 2007, he evaluated the Race Equality Policy & Action Plan of every University/Higher Education Institute in England, Scotland and Wales for their respective funding councils and since then he has conducted equality audits for a number of universities, including Salford, Northumbria, Brunel and Cambridge.
Since 2006 Gus John has been a member of the African Union's Technical Committee of Experts working on "modalities for reunifying Africa and its global diaspora", as part of its Sixth Region initiative. He has advised member states in Africa and the Caribbean on meeting the Sustainable Development Goals related to education and youth. In 2016, he was named as one of the 30 most influential African diaspora leaders globally.
He recently submitted evidence to the Cross-Party Parliamentary Commission on youth violence, calling for among other things an end to school exclusions and a less punitive approach to children's infractions, especially those of children with complex needs:
http://www.youthandpolicy.org/articles/apprehending-youth-violence/
In October 2018, he delivered an address on the challenges of decolonising the curriculum at a Black History Month symposium organised by Coventry University Students Union.Also, in October 2018, he delivered a public lecture at Warwick University on the relevance of Black History Month to Higher Education and the growing movement to decolonise the curriculum.
A documentary film, 50 Years of Struggle, was filmed and directed by Souleyman Garcia to mark Gus' 70th birthday in 2015. The film charts Gus John's journey as an activist and academic in the struggle for racial equality and social justice in which he has been active since his arrival in Britain as a student in 1964. The film was first screened at the British Film Institute on 14 March 2015, with a post-screening conversation and Q&A led by Gary Younge.
More Yorkshire and Humberside Listings MORE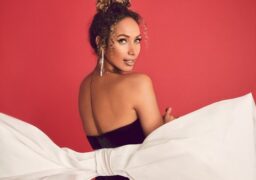 Sheffield
Wednesday 6th December 2023
This is really really difficult for me to express so please bear with me. I put my all…