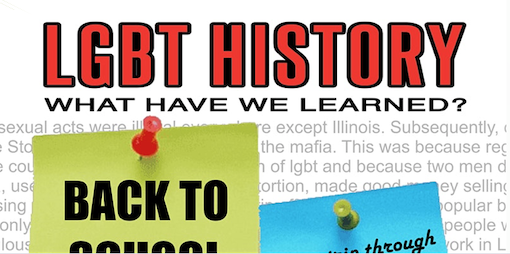 To mark LGBT History Month 2020, What have we learned? We are taking you back to the class room.
About this Event
Join us throughout the month and explore some of our history with us, discuss it's impact on today's world and what we have learned (if anything) from that.
Classes will last approx 1 hour but please allow time either side for discussions and coffee.
Each class can hold 20 individuals and costs £2 per person (cost of a coffee) So book now and help us create a brighter future for all.