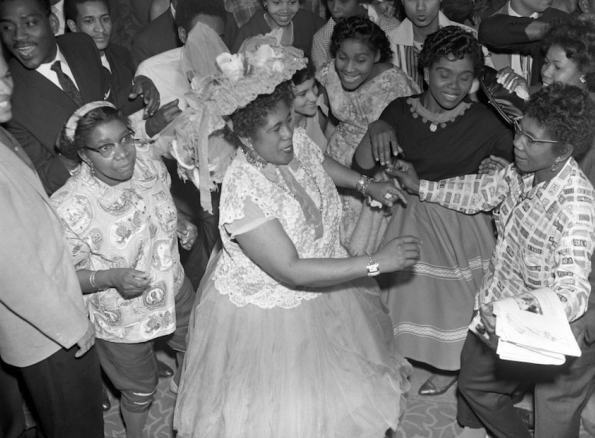 Filmmakers wanted to celebrate the Windrush generation 
SHORT FILM: Call for filmmakers to produce project on Windrush generation
BUDDING AND established filmmakers are being sought to produce a short compelling film based on the Windrush generation.
Filmmakers are being asked to submit entries for a digital film based on the theme "My Windrush Story – What Windrush Means to Me", and a short production of no more than three minutes long by Monday 29th June 2020.
Launching this competition as part of the inaugural Windrush Caribbean Film Festival (WCFF), Garry Stewart, of Recognise Black Heritage & Culture, one of the co-organisers, said: "We hope these films will bridge the gap between the Windrush generation's experience and 21st century perspectives."
This year marks 72 years since those initial 500 West Indians embarked on that historic journey to help rebuild a war-torn Britain. In the last few years, their contributions to life in the UK have been brought into question and resulted in what's been described as the Windrush scandal.
Thousands of people have been caught up in these shameful events, which have resulted in the wrongful deportation of dozens, and has been blamed for the death of many, both here in the UK and those wrongfully deported to the Caribbean.
The festival which will be an annual event, will both celebrate and educate on the culture and contributions to Britain of the Windrush generation and their descendants, their impact on British life, racism, colonialism and immigration; through screenings, talkbacks and a digital storytelling project to create 10 new short films each year.
Submissions for the digital storytelling competition is now open. Click HERE for the application.
Application process
The Micro-cinema movement thrives on a sense of adventure and discovery. Think you have what it takes?  APPLY TODAY and participate in a new and radical way of creating films.
Applicants will submit the following:
A one-page proposal which contains the project's outline and synopsis related to the theme, "My Windrush Story – What Windrush Means To Me ", and including the team's experience.
Sample of their work – preferably audiovisual, but we will accept writing samples.
Director's photo and resume.
Mentorship
Up to 10 participants will be selected to take part in an online workshop, where they will receive mentorship and be equipped with the theoretical and technical skills necessary to complete their Micro-Cinema film, with support from experienced mentors and industry professionals.
Participants will then devise and execute a schedule, which includes presentation of script and storyboard, production, and rough and fine cuts. Participants will source their own crew and equipment; mentors will be available to answer questions.
Results
Each participant will create a short film (up to two minutes) with tools readily available to them, e.g. mobile phone, ipad, go pros, free editing software and/or other low-budget equipment.
Completed films will enjoy a premiere screening at the inaugural Windrush Caribbean Film Festival that will take place in Oct 2020 in London, and in venues across the country on dates to be announced.
Schedule
March 4 – Call for Submissions
April 13 – Submission Close
April 20 – Selection Announcement
June 22 – Screening of the winning films
WCFF is produced by a nationwide consortium of community, business and creative arts organisations and leaders, led by CaribbeanTales UK, and Recognise Black Heritage and Culture. For more information visit WINDRUSHFILMFESTIVAL.COM
The Voice Newspaper is committed to celebrating black excellence, campaigning for positive change and informing the black community on important issues. Your financial contributions are essential to protect the future of the publication as we strive to help raise the profile of the black communities across the UK. Any size donation is welcome and we thank you for your continued su
More Birmingham Listings MORE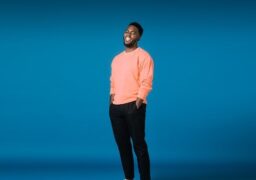 Birmingham
Thursday 7 December
Following two sold-out shows at The O2 in successive years, triple BAFTA winning British comedian Mo Gilligan is taking The…