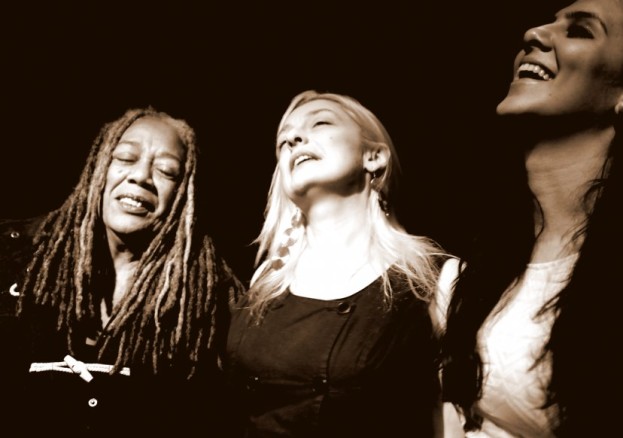 Three the Hard Way – is a name derived from Jamaican DJ culture where male DJs would work together across the dance halls, clubs and stages of Jamaica, bouncing off and responding to each others' sets in collaboration and competition. The description was subsequently adopted by male dub poets in the UK, led by Linton Kwesi Johnson in the early 80s.
In this new context the form is again re-appropriated – but now for the first time by three female artists, of diverse backgrounds, brought together by the Midlands – an area known for it's culture, cultures, spoken word and strong women.
Following an amazingly successful first tour, Three the Hard Way – Part Two, features: Shruti Chauhan, Lydia Towsey and Jean Binta Breeze MBE. Tour dates welcome men and women from all backgrounds and ages to explore our times and varying experiences, from the personal to the political.
Each event is supported by a specially invited local artist and informal post show discussion, where audience members are welcomed to contribute their thoughts and experiences. Some dates are also accompanied by linked workshops, please check the schedule for more details.
 "Brilliant chemistry … sit back and let the lyrics (not just words) wash over you." ~ Karen McCandless, The Public Reviews.
Having seen this show I can actually, genuinely, honestly sing it's praises and say "hey you; you should go see this." ~ Nathan Human. KLiC Theatre, Executive Producer.

Audience members…

'Amazing!!!'
'Excellent in every sense'
'Thank heavens for diversity, the poetry was open ,wild and scary and I was exhausted with feeling so much'
'It was moving and funny, I identified with all three poets, thoroughly enjoyed the evening and I am not normally a poetry fan. The best event ever held in the library'.
More Brighton and Hove Listings MORE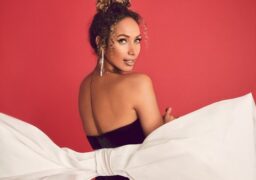 Brighton and Hove
Friday 15th December
Record-breaking global sensation Leona Lewis has announced a major UK tour for Christmas 2023. Leona's evening of Christmas Classics and Greatest Hits follows the…