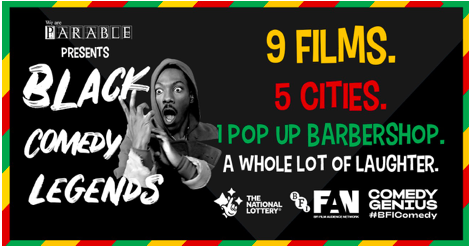 "There's an old African saying…if you want to go fast, go alone. If you want to go far, go together…Think about it!"
Running for 4 years from 1989 to 1993, the Trix Worrell creation "Desmond's" captivated audiences young and old with stories and adventures from the Ambrose family who run a barbershop in Peckham. Centering around Desmond, a first generation Guaynaese expat coming over to the UK for a better life, the sitcom gave the UK a unique insight into Black British life and how it was constantly adapting and evolving with the times. Despite its 30th anniversary next year, the sitcom has cemented itself as a true classic across a number of generations and still remains Channel 4's longest running comedy show.
In order to celebrate its legacy, events company We Are Parable (headed by co-founders Anthony and Teanne Andrews) have decided to reimagine the iconic Peckham barbershop and bring it back into the public psyche as part of their work with theBFI and their "Comedy Genius" season, which will run at BFI Southbank and venues across the UK from October to January 2019.
"When Desmond's came on a Monday night," co-founder Teanne Andrews reminisces, "it felt like such an event because you could recognise and resonate with all of these characters – because you knew people just like them in your own community. Trix Worrell created a real window into what it was like to be Black and British in the 90s, and we wanted to celebrate that achievement with this project."
This project will require We Are Parable to tour the pop up barbershop in five major cities in the UK, including Birmingham, Bristol and London. The homage to Desmond's will be evident but the event will include some surprises on the way.
"Not only was "Desmond's" an important cultural moment in the Black British canon, it was also an extremely funny sitcom, with the late, great Norman Beaton's facial features always guaranteed to raise a smile," Anthony Andrews says. " Therefore it was important to make sure that this pop up space, in addition to being a fully functional barbershop with professionals cutting visitors hair for free, was also an environment where we could make people laugh.' Here, We Are Parable have secured a number of comedians who will come to the pop up and give impromptu stand up performances. "It was essential that when creating this environment, we capture the communal feel that barbershops have," Anthony continues.
The pop up space is one part of We Are Parable's activity for Comedy Genius; they will also supplement the barbershop with supporting screenings of films that highlight Black Comedy Legends.
"As the season is called "Comedy Genius", we felt it only right to pay homage to classics such as Friday, Boomerang and Coming To America," Teanne said. "These films are still loved and revered by audiences and it's our pleasure to show them over the next few months."
As for touring, it will be the first time that We Are Parable are hitting the road and putting on events in multiple cities. " This project represents a new era for our organisation," Anthony says. "Because we're originally from London, we take it for granted how many great events there are for people who look like us. When you go past the M25, you realise, after speaking to only a handful of people, how underserved Black audiences are. Therefore, we want to work and collaborate with local organisations on this project to create memorable experiences – a bit like how Desmond's did, almost thirty years ago".
More Bristol Listings MORE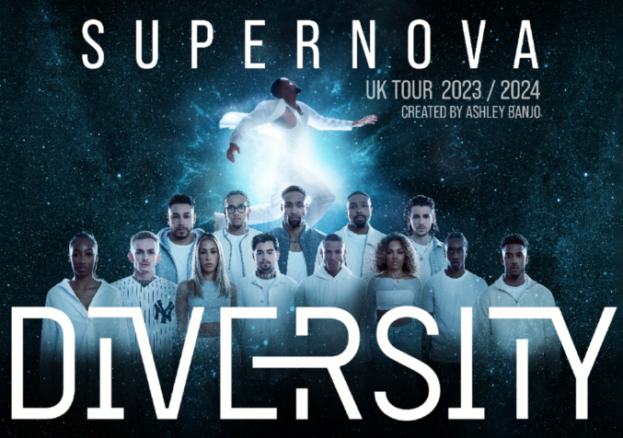 Bristol
Monday 1 January - Monday 11th March 2024
Britain's most-successful dance group, Diversity, have announced their brand-new UK and Ireland tour, Supernova, with the 66-date tour…