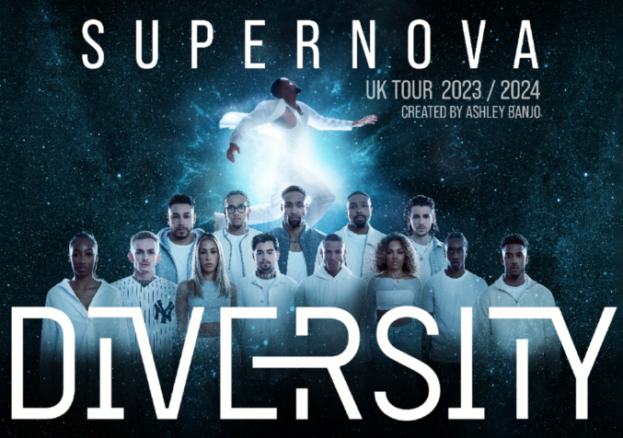 Britain's most-successful dance group, Diversity, have announced their brand-new UK and Ireland tour, Supernova, with the 66-date tour taking place across 40 towns and cities throughout 2023 and 2024.
comedic routines with powerful statements on human connectivity. Big, relentless, and energetic, the tour dazzled fans across the UK.
Diversity's illustrious career shows how they continue to innovate, grow, and achieve. Collectively Diversity recently won Virgin Media's Must-See Moment of 2020 at the British Academy Television Awards for their incredible Britain's Got Talent routine.
Diversity have also confirmed that they will be supporting anti-poverty charity the Trussell Trust, which provides emergency food and support to people locked in poverty while campaigning for change to end the need for food banks in the UK. Attendees on the tour are being invited to bring along food donations to the shows, where there will be collection points across the venue each night. There will also be collection buckets for any cash donations.
Win a dance workshop in 2024 (exact date to be decided) run by members of Diversity at their brand new Westcliff dance studio www.diversitystudios.co.uk. You will be automatically entered into a free prize draw when you purchase a VIP package ticket between the period 10am on 16th November 2022 and 6pm on 7th April 2024. The winner will be selected no later than 6pm on 30th April 2024. This competition only applies to VIP package tickets purchased for certain venues (the full list of venues is set out in SJM's competition terms and conditions). By completing your VIP package ticket purchase you are agreeing to SJM's Privacy Policy and competition terms and conditions, which can be found here: atgtix.co/div
More Bristol Listings MORE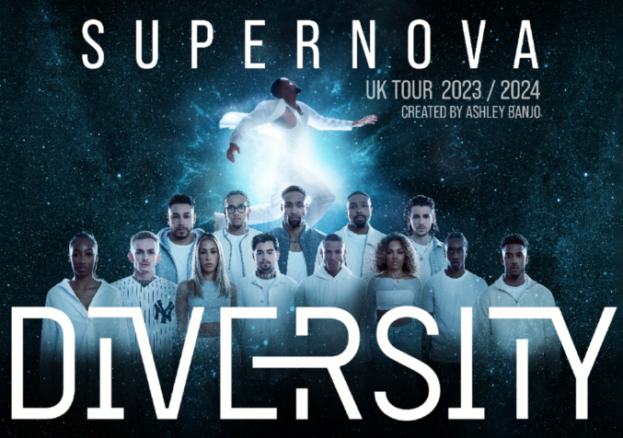 Bristol
Monday 1 January - Monday 11th March 2024
Britain's most-successful dance group, Diversity, have announced their brand-new UK and Ireland tour, Supernova, with the 66-date tour…