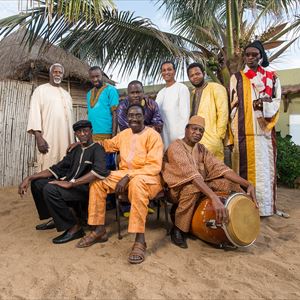 West Africa's most iconic dance-band are back!
Recently celebrating their 50th anniversary, Orchestra Baobab, are one of Africa's greatest bands. Adored both at home in Senegal and across the world, Baobab occupy a special place in the history of African music. Their epic story begins in the heart of Dakar's Medina in the 1960s and extends across the world and into the 21st century, featuring a brilliant assembly of diverse musical personalities and encompassing a unique blend of Afro-Latin styles, international pop, West African griot music, and an after-dark West African nightclub ambience of lilting, mellifluous rhythms.
West Africa's most iconic dance-band are back. Almost half a century since their formation, Senegal's Orchestra Baobab has returned with a timeless set of classic, swaying tunes in the group's trademark style.
Orchestra Baobab has just released Tribute To Ndiouga Dieng (World Circuit), dedicated to one of the band's original vocalists who sadly died in November 2016. His songs continue to be sung in the band by his son Alpha. The new album is fresh and yet reassuringly familiar, retaining the ripeness of the sound that made Orchestra Baobab a legend, but interpreted with vigour and vibrancy, and with a few twists that are vital and captivating.
Responsible for some of the world's most sublime and truly distinctive music, Orchestra Baobab fuse Afro-Cuban rhythm and Portuguese Creole melody with Congolese rumba and high life, which back at their inception in 1970 kick-started a musical renaissance in their native Senegal, turning the capital, Dakar, into one of the world's most vibrant musical cities. Over the next decade the group dominated the local scene and produced countless hits before disbanding in the mid-80s, but it was their neglected 1982 album, Ken Dou Werente – which included many of their most famous songs, 'Coumba', 'Ledi Njemme Mbodj' and 'Utru Horas' – that became a cult classic, re-released to huge acclaim by World Circuit Records in 1989 under the title Pirate's Choice.
The band reformed in 2001 with encouragement from Senegalese superstar Youssou N'Dour and the following year released Specialist in All Styles, their first album in nearly 20 years. In 2007 they released Made in Dakar.
More Bristol Listings MORE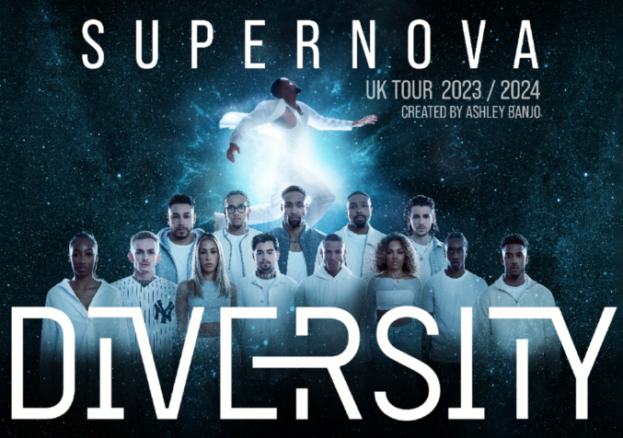 Bristol
Monday 1 January - Monday 11th March 2024
Britain's most-successful dance group, Diversity, have announced their brand-new UK and Ireland tour, Supernova, with the 66-date tour…