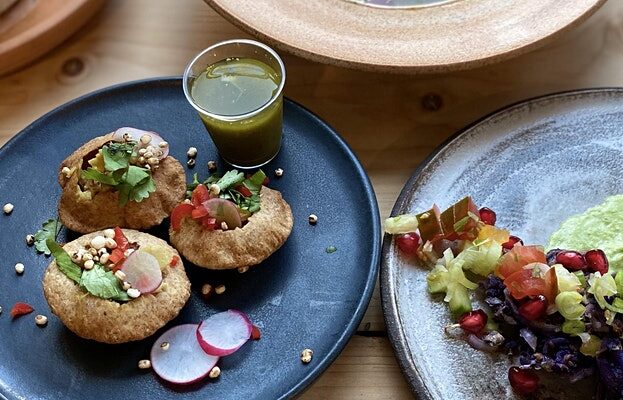 Its been a while but we are back with a bigger and better menu!
The night will be much like before, with a menu that Spans from India to the Caribbean . We fuse traditional flavors from both places and explore some of the Caribbean's most famous plant based dishes, bought over from Asia in the 1900's due to mass migration.
On the night our poets and speakers will explore dual identities, what its like to have rich cultures that are complex and interwoven. We look to highlight how our traditional plant based based diets work harmoniously with nature and our bodies and introduce you to some very exciting dishes that focus on ethnic ancestral eating.
The entire menu is refine sugar, wheat, soy and preservative free and created for Aja and Nova Organic using their dry goods and fresh organic fruits and vegetables.
Menu:
Trini spiced steamed mushrooms dumplings in a fragrant broth, with hemp and scotch bonnet Oil
Chaat – Purple potato cake, coriander yoghurt, heritage tomatoes, tamarind and date chutney and Pomegranate
Pani Puri – Spelt and Teff puffs filled with curried coconut vegan crab, Green Seasoning Pani, puffed quinoa and coriander.
Mini Thali – Seasoned Quinoa with coconut and thyme, squash and red pepper makhani, sorrel and star anise pickled red cabbage, Almond dhai with crispy quinoa And scallion pancake
Palate cleanser – Elderflower, Lime and pear seamoss cube with a dandelion and soursop leaf tea
Dessert – Guinness Punch Chocolate fondant, maca caramel and cream, sorell and plum sauce and textures of almond praline.
please enquire before booking if you have a food allergy
More City of London Listings MORE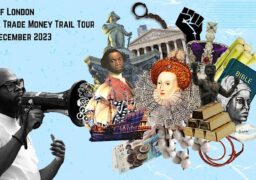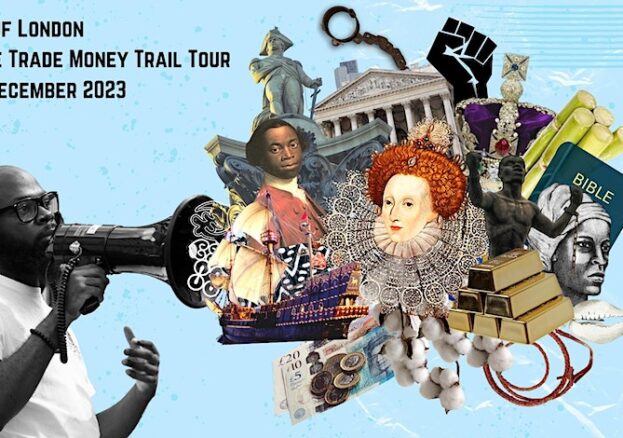 City of London
Saturday 2th December
Find out how London keeps its memory of the glorification of stolen African lives that capitalised the "streets…