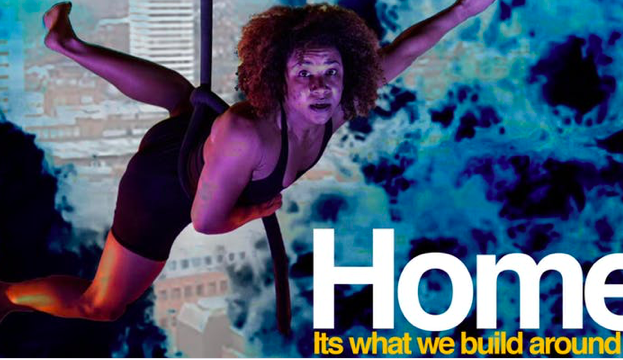 HOME – a vertical dance event as part of the build up events for Coventry City of Culture 2021, celebrating our understanding of how home is what we build around us… our heritage and our future.
Coventry's very own critically acclaimed performance company Highly Sprung are collaborating with Circus Theatre pioneers Upswing on a new performance HOME, examining our perception of our very own home…. Coventry.
Utilising the wonderfully diverse architecture of Coventry, the piece will look at how the city has changed over the years and the impact this has had on our culture & society.
Promising an unforgettable evening of high-flying aerial work, physically charged choreography, stunning visuals and an electric sound score.
Exploring the changing architecture of Coventry to better understand the influence of its people on the city. Inspired by Coventry's architectural history, we dare to dream what the future might hold, as our understanding of home becomes more fluid.
Using imagery from Coventry's existing architecture, both modern and medieval and taking inspiration from archives of architectural plans for the city old and new- medieval, pre + post war, future, we will build a story (brick by brick), throwing new light onto old and celebrating the city's future heritage.
Please note, this is an outdoor performance with no seating and standing room only. Please contact us if you have any access requirements.
Coventry Great Places Scheme is support by Heritage Lottery Fund, Arts Council England, Historic England, Coventry City Council, University of Warwick, Coventry University, Business Improvement District and Trust funding.