Gangstagrass is a group of musicians in New York City, most known for the theme song of the FX television show Justified. The group is founded and led by Brooklyn producer Rench (Oscar Owens), and combine authentic bluegrass and rap into a new genre.
Initially formed in 2006, Gangstagrass started to see its music reaching a wide audience when the band's song "Long Hard Times to Come", was selected to be the opening theme song of the acclaimed[4] television show Justified on FX in early 2010.[5] On July 8, 2010, Gangstagrass producer Rench and rapper T.O.N.E.Z were nominated for an Emmy in the category of Outstanding Original Main Title Theme Music for "Long Hard Times to Come.
Gangstagrass released the full length album Lightning On The Strings, Thunder On The Mic featuring T.O.N.E-z in 2010, and another full length album Rappalachia featuring various rappers in 2012.
The rappers and bluegrass players involved in performances have changed over time, coordinated by Rench in his role as producer and main contributor.
More Edinburgh Listings MORE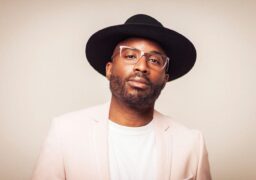 Edinburgh
Thursday 14th December
One of today's most popular classical musicians; pianist, composer & producer Alexis Ffrench is indisputably one of the world's…