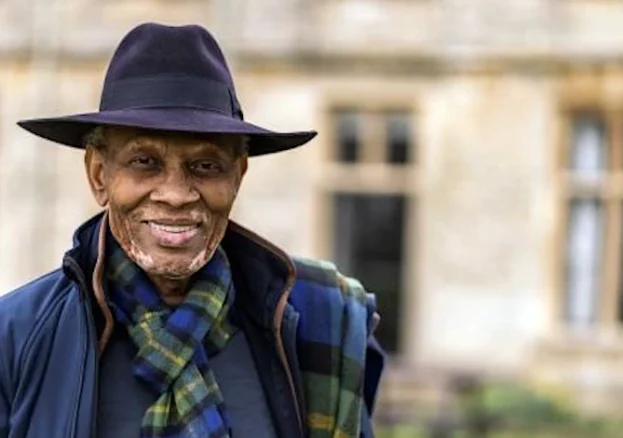 Join RAU Governor Wilfred Emmanuel-Jones, also known as the Black Farmer, for the 2022 Bledisloe Lecture
As part of our Black History Month celebrations, Wilfred Emmanuel-Jones will deliver the Bledisloe Lecture on the topic "Jeopardy: the danger of playing it safe"
About the Bledisloe Lecture
Introduced in 1959, the Bledisloe Memorial Lecture commemorates Viscount Bledisloe, who studied at the Royal Agricultural College (as it then was) in 1894.
A keen landowner and farmer, as well as being a barrister and politician, he became governor-general of New Zealand in in 1929. The Bledisloe Cup, competed for in rugby union between NZ and Australia, is also named after him.
On his return to the UK, the Viscount held many public posts, and was especially known for encouraging schemes to eradicate tuberculosis in cattle. The Lecture celebrates those who are making significant changes and advances in food, agriculture, forestry and rural land issues.
About Wilfred
Wilfred Emmanuel-Jones was born in Jamaica and, after his parents came to the UK in the 50s as part of the Windrush generation, he was raised in inner city Birmingham. He worked as a chef before pursuing a career in television becoming a producer/director for the BBC. In 1994 he founded a food and drink marketing agency in London which went on to run successful marketing campaigns for many well-known brands. In 2000, Wilfred fulfilled a lifelong ambition when he bought a small farm in Devon which inspired him to develop and launch his own food brand The Black Farmer. He was awarded an Honorary Doctorate in Marketing by Plymouth University in 2012 and, in 2021, an Honorary Degree for Distinction in the Farming Industry by Writtle University College. He has published two books and, in 2019, set up The Hatchery, an incubator scheme for fledgling brands. Wilfred was awarded an MBE for services to farming in the 2020 New Year's Honours List.
Wilfred joined the RAU Board of Governors in 2021.
Tickets
Tickets cost £5 each and proceeds of ticket sales for this event will go towards supporting initiatives to get BME students into agricultural and rural education at the RAU.
Directions and Parking
Please come to the Stroud Road entrance, and follow signs to the car park. Parking is free and the barrier will raise automatically when you drive towards it.