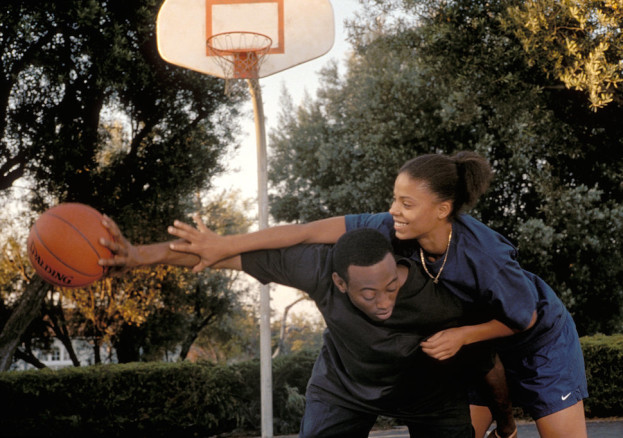 Pop-up cinema has seen a dramatic rise in popularity over the last few years, especially as audiences look for new, innovative ways to enjoy films they know and films that will turn into instant classics.
This new wave of pop-up cinema has led one emerging company to see that a large segment of the UK's film has been under served by this latest trend – the 3 million Black British audience.
Amacoast Cinema, is a new experiential cinema company that create pop-up events exclusively around black film. They are redressing the balance, by launching with an immersive event celebrating the 15th year anniversary of the iconic film "Love and Basketball", starring Omar Epps and Sanaa Lathan.
"I'm a huge black film fan but I've seen very few in the cinema and I was pretty sure I wasn't the only one. So I thought it would be great to not only provide a communal cinematic experience for black film, but turn the screenings into an immersive celebration allowing the audience to create new memories." Dele Aro, co-founder of Amacoast Cinema
 Heralding this new era of black cinema is "Love and Basketball is 15", taking place on the 16th October 2015,  at the legendary York Hall venue in Bethnal Green, East London.
 Amacoast Cinema will be working with experiential events company We Are Parable to create an experience for the audience that reinvents the very idea of going to the cinema. A basketball themed event, with live cheerleader performances, slam-dunk competition and basic "hoop" skills with players from the British Basketball Leagues London Lions.
In addition, there will be a live DJ, competitions & giveaways, as well as food vendors to turn this cinematic event into an all American basketball experience. With a film that resonates with the black community and an immersive atmosphere perfect for launching this new and exciting brand, what's there not to look forward to?
"Our goal is to regularly host immersive cinema experiences which solely focus on black film. This brand promise is important to us because our community needs more black stories told on both the big and small screen."  
More Events in Greater London Listings MORE
Westminster
Until January 2024
For Black Futures Season 2023, a new exhibition focusing on influence of scientific ideology, racism and resilience will…