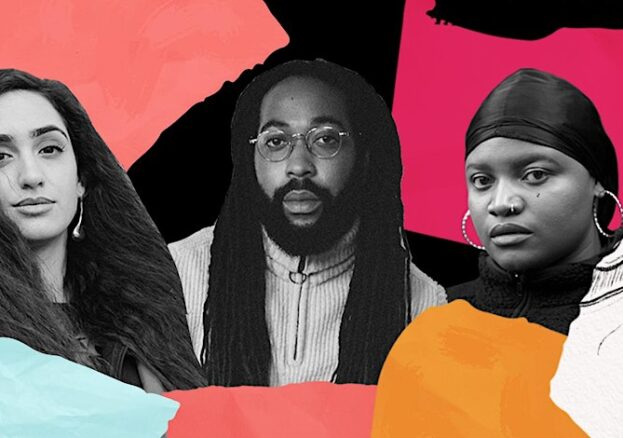 An intimate in-conversation event with Caleb Femi and Rasheeda Page-Muir.
An intimate in-conversation with Caleb Femi, author of the critically acclaimed Poor, a book which combines poetry and photography to encapsulate the sounds, textures and perspectives from the Black lens in familiar corners of London.
In this informal chat dissecting the commodification of the South London 'aesthetic', Caleb is joined by Woolwich-raised poet and public speaker Rasheeda Page-Muir.
Expect a lively talk complete with readings, ramblings and repping SE.
Suitable for ages 14+
Caleb Femi
A poet and director who featured in the Dazed 100 list of the next generation shaping youth culture. He has written and directed short films commissioned by the BBC and Channel 4 and poems by the Tate Modern, The Royal Society for Literature, St Paul's Cathedral, the BBC, The Guardian and many more. Between 2016-2018, Caleb was the Young People's Laureate for London working with young people on a city, national and global level. Caleb performs and speaks internationally gracing major stages, institutions and festivals. He works on global advertising campaigns.
Rasheeda Page-Muir
A poet, public speaker, writer and community organiser from South East London. After serving as a member of the UK Youth Parliament for 2 years at 17 years old, she founded the organisation RevolYOUtion London providing a platform for young people to discuss social and political issues whilst also supporting new youth organisations in the area. She has spoken on the world-renowned TEDx stage twice, discussing the importance of rap music, feminism and masculinity within contemporary culture. In 2018 she won the SOAS Social Activist of the Year Award.