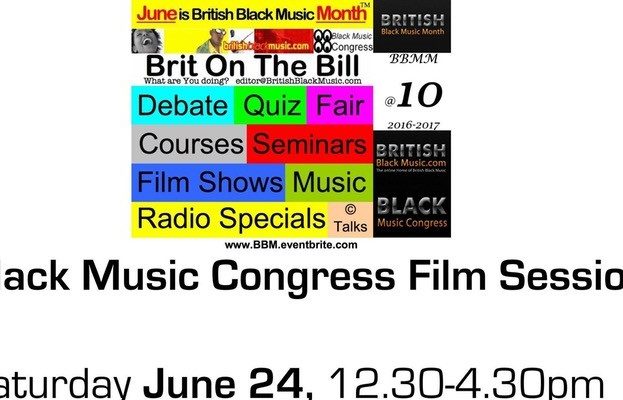 The Black Music Congress (BMC) is a forum for discussing issues around black music, networking, and a pathway to music industry education.
This afternoon is given to screening of videos related to its events and subject areas, from marking the 300th anniversary of the Statute Of Anne copyright act to marking Jamaica's 55th "independence" anniversary.
Full programme of shorts and features to be confirmed closer to the event date. Includes the following screenings, followed by Q&As of:
the final edit of Britain's Contribution To The Development Of Reggae Music featuring 50+ contributors drawn from musicians, producers, journalists, DJs, academics, community activists, and the odd politician. They include Journalist/Music Publisher Kennedy 'Prezedent' Mensah, Musician/Producer King Sounds, Rapper Akala, Educator/Former Producer Toyin Agbetu, Lecturer/Music Biz Lawyer Kienda Hoji, Academic/.Culturalist Prof Paul Gilroy, Dancehall DJ Gabriel Heatwave, Lecturer, Singer-Songwriter/Producer Mykaell Riley, Journalist Mikey Massive, Journalist Kevin Le Gendre, Author, Journalist, DJ David Katz, Rapper HKB Finn, Musician/Composer Tunde Jegede, Performance Poet/Trade Unionist Zita Holbourne, Theatrical Actress/Director Yvonne Brewster, and Record Producer Neil 'Mad Professor' Fraser.
Talking Heads: London & Black Music. A vox pops documentary featuring musicians, DJs, producers, journalists and fans, talking about where in London hold fond memories of black music history for them. Contributors include 1Xtra DJ Semtex, Island-Universal UK president Darcus Beese, Mercury promotions executive Rob Pascoe, saxophonist Yolanda Brown, Westbury Music publisher Paulette Long, DJ Errol D, Playvybz Radio owner Andrea, musician-promoter Spoonface, ring-tone pioneer Alexander Amosu, and culturalist Ekow Eshun. A chance to reminisce after screening.
1974: That Carib Club Story. A documentary featuring Dennis Bovell and Count Nicks, owners of two of the three sound systems playing at the Carib Club, also known as Burton's, when a fracas between the revellers and police shut down the night's entertainment. The soundsystem operators talk about that night and the court case at the Old Bailey.
Who knows, perhaps Bob Marley Songs Of Love, Sufferation, Redemption & Emancipation will be available for screening.
Definitely an afternoon of good vibes and discussions.
Free event
More Hackney Listings MORE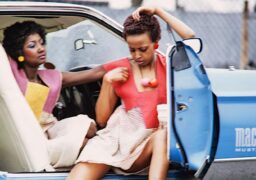 Hackney
Wednesday 6 December
Armet Francis' 1970s Brixton Market fashion photography are playful and rare frames of black joy. A Jamaican-British photographer…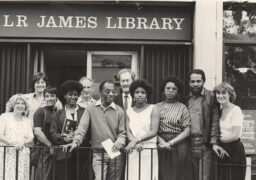 Hackney
Sunday 3 March
This walk recognises 75 years since the SS Windrush arrived from the Caribbean. It covers from the 1950s…