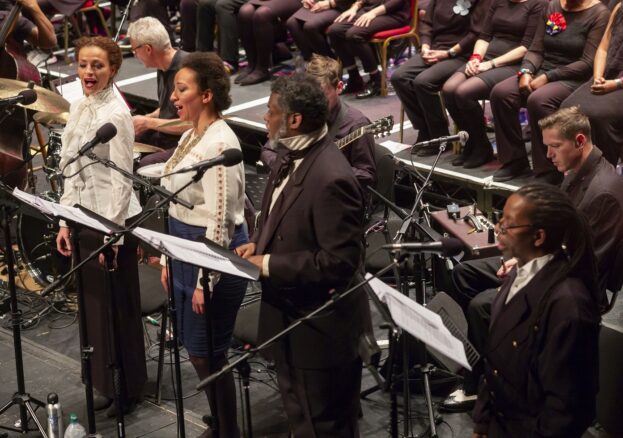 Freedom Song – When Gospel Came to the Empire by Harvey Brough (music) and Justin Butcher (words).
Sing it loud, sing it clear! Vox Holloway and the Hackney Empire Community Choir return to the Empire with their soulful hit show.
In 1871 a group of singers from Nashville, Tennessee, took to the road to raise money for their university. But this was no ordinary student choir. The Fisk Jubilee Singers were freed slaves. Their mission was not only to build the first black University in the Southern States after emancipation but also to fight for the right of all African Americans to be educated.
Facing down racial abuse and physical hardship, they introduced the world to plantation spirituals, 'songs of sorrow' never before heard in public. They toured the USA and Europe, where, incredibly, they serenaded Queen Victoria and performed in concert halls and cathedrals across Britain. They sang in Hackney and went on to thrill audiences around the world.
They remain beacons of the civil rights movement 150 years on.   In Freedom Song, two local community choirs are joined by a professional band and soloists on a musical journey which celebrates the power of music to overcome oppression and bring people from all backgrounds together.
£35 – £10  (plus £1.15 per ticket online, £1.35 per ticket over the phone)
AGE GUIDANCE: 7+. Under 16s must be accompanied by an adult
Running Time : Approximately 2 hours including one twenty minute interval
More Hackney Listings MORE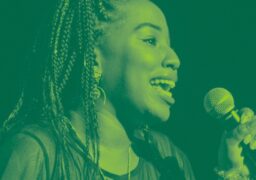 Hackney
Tuesday 27 April - Tuesday 22nd June 2021
Want to produce and record your own music? Progression Sessions is a selective 10 week programme for Artists, Producers, Musicians…