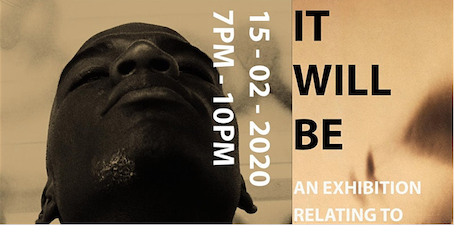 Two artists, different mediums, sharing their work around Black History.
About this Event
Two artists, Henrique Paris (Photographer) and Tiri The Seed (Spoken Word Artist) were given a brief to show their take on Black History. They were asked to create work which showed how they view the impact of Black History on us in today's world and how the history being written now, will affect future generations.
Henrique Paris is a multidisciplinary artist who bases his work on philosophical questions around; being, communication and cultural & social structures which affect our behaviours. Often Paris' practice is a collaborative endeavour between the artist and other individuals, or involves the setting up of situations and installations where others are influenced to interact /behave in certain ways.
Owing to his own experiences of movement – migration, as an artist of Angolan heritage, who's born in Portugal, and now lives in the UK. Paris holds a fascination with words and definitions, also an awareness of both; the potentials and limitations of language.
Tiri The Seed is a Spoken Word artist whose heart lies in creativity, this extends to the creation of visual content, music production and beat making all can be found on his YouTube Channel and Sound cloud. The seed of all of this so to speak is poetry, for this is root of his art form. Tiri The Seed (a self-professed addict for words) is heavily influenced by music and his style floats in and out of a Rap and poetry, with banging punch lines and bars that nestle in your thoughts.
Tiri has performed all over the capital at numerous poetry open mics events. With a few headline shows under his belt is well versed and no stranger to the stage. He has worked with BT Sport on a pre match Spoken Word film for a Premier League Football match broadcast on national television as part of the Live coverage. Tiri also has a Spoken Word Series on You Tube 'Rhymes In The Room' aka #RITR, after a popular 1st season is into its 2nd season, what he calls the season of growth. A deep thinker Tiri The Seed intends to #sowtheseed that entices and inspires ideas, creativity and most of all people to be themselves.
On the night:
– 15 minutes Q&S with Henrique
– Work on sale from Henrique
– Performance from Tiri The Seed
– Merchandise on sale from Tiri the Seed
– 6 open mic slots
– Food and drink on sale.
More Hackney Listings MORE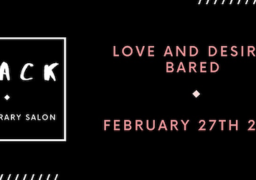 Hackney
SEP 24 Thu, 18:30
Black: The Literary Salon – Love and Desire Bared | Launching Thursday 27 February 2020 About this Event…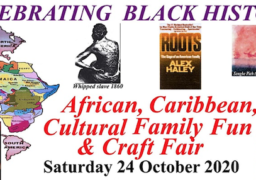 Hackney
Sat, 24 October 2020 12:00 – 16:00
Celebrating Black History & Craft fair About this Event Celebrating Black History & Craft Fair Saturday 24 October…