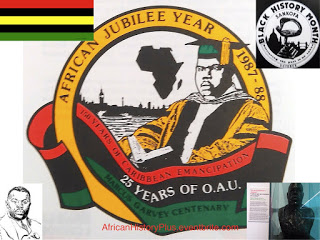 Harrow BHM progammer Kwaku provides background to the African Jubilee Year 1987-88 @ 30 campaign, whilst former GLC and LSPU senior race equality adviser Ansel Wong provides the keynote presentation.
An inter-generational event for the whole family not to be missed!
Come and learn about the little known history of how Black History Month UK was birthed 30 years ago!
Book now, and for further details of our 2018/19 Season programme: www.HarrowBHM.eventbrite.com