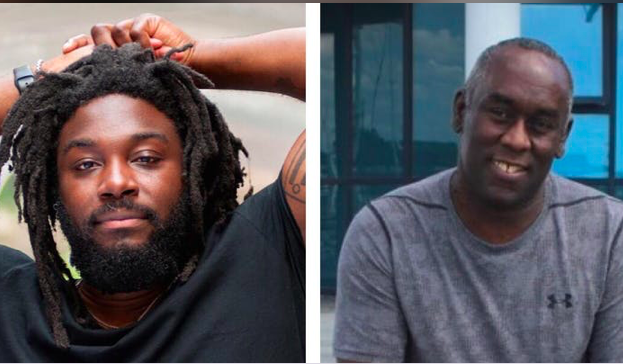 The Black Cultural Archives are pleased to welcome the bestsellingAmerican author, Jason Reynolds, to the Archives as part of our literature programme, in conversation with Alex Wheatle.
New York Times bestselling author for children and young adults, Jason Reynolds has sold over 2.5 million copies of his work in 26 countries worldwide. A multi-award winner, Jason first found inspiration in rap and began writing poetry when he was nine. He focused on poetry for the next two decades, only reading a novel cover to cover for the first time age 17.
Jason published several poetry collections before publishing his first novel, When I Was The Greatest, in 2014. He won the Coretta Scott King/John Steptoe Award for New Talent for this first work of prose and has gone on to write eight more novels and been awarded numerous awards including the Kirkus Prize. His New York Times bestselling 'Run' series has just launched in the UK with his latest book, Patina, published 1st August by inclusive, Brixton-based publisher, Knights Of.
According to the British Council website, Alex Wheatle is the author of several novels, some of them set in Brixton, where he grew up.
Born in London of Jamaican parents, his first book, Brixton Rock (1999), tells the story of a 16-year old boy of mixed race, in 1980s Brixton. Brixton Rock was adapted for the stage and performed at the Young Vic in 2010. Its sequel, Brenton Brown, was published in 2011.
His second novel, East of Acre Lane (2001), has a similar setting, and won a London Arts Board New Writers Award. A prequel, Island Songs, set in Jamaica, was published in 2005, and a sequel, Dirty South, in 2008.
Other novels include In The Seven Sisters (2002), in which the scene moves to Surrey in 1976, where four boys escape from an abusive life in a children's home; and Checkers (2003), written with Mark Parham, was published in 2003.
In 2010, he wrote and toured the one-man autobiographical performance, Uprising. His play, Shame & Scandal, had its debut at the Albany Theatre, Deptford in October 2015.
Alex Wheatle lives in London. He was awarded an MBE for services to literature in 2008. His latest book, Home Girl is available from the BCA Gift shop.
More Lambeth Listings MORE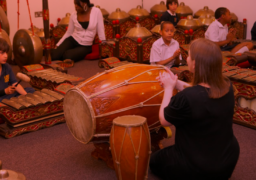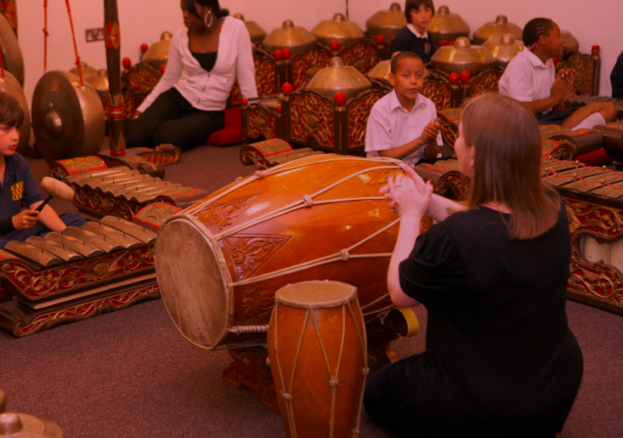 Lambeth
17 Sep 2019 - 14 Jul 2020
Every Tuesday in term-time, Southbank Centre offers free sessions for Lambeth primary schools to discover both the Gamelan…