Pianist Samantha Ege performs Black Renaissance Music from Harlem and Chicago. World Premieres of Florence Price, Margaret Bonds, & others
Post-Concert Q & A Session with Dr. Samantha Eg
In recital on Thursday 16 September, British pianist and musicologist Dr Samantha Ege traces the lives and legacies of a vibrant creative network of Black composers in the transformative Black Renaissances of Harlem and Chicago, including Florence Price, Margaret Bonds, William Grant Still, Nora Holt, and Zenobia Powell Perry and William Levi Dawson. Ege's programme includes the first public performance of the complete set of all four of Florence Price's virtuosic Fantasie Nègre showpieces, following her discovery and restoration of Price's Fantasie Nègre No. 3 following research in Arkansas.
At the beginning of the twentieth century, thousands of African Americans moved to Chicago as part of the Great Migration. The Black Chicago Renaissance was born out of their desire to create better lives than the ones they had left behind. Within Chicago's South Side neighbourhood, numerous women came together to build communities for Black classical musicians. In doing so, they broke down boundaries in American music and placed African American heritage front and centre.
7:30pm Performance
The Black Chicago Renaissance is understood as an offshoot, picking up after the Harlem Renaissance in the 1930s and continuing through to about 1960. But when we look at the classical music roots of Chicago's cultural rebirth, a different narrative begins to emerge, one that really suggests that this movement began much earlier and that women were a driving force.
It was said that you could not think of music in Chicago without thinking about the Bonds family and this is where my story begins. SamanthaEge
More Lambeth Listings MORE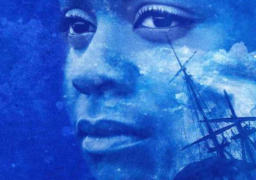 Lambeth
Wednesday 25 August - Saturday 9 October 2021
On the set of a new film about Victorian artist JMW Turner, young actress Lou is haunted by…