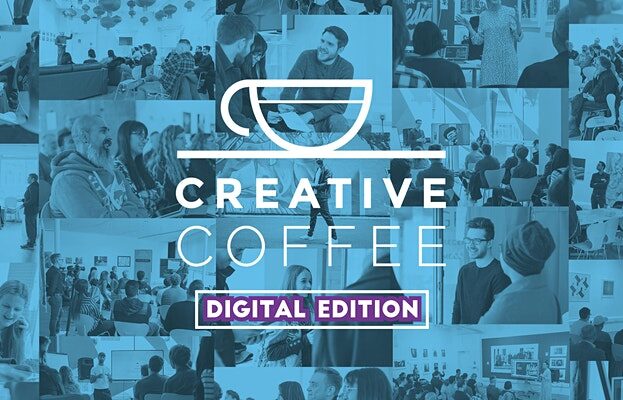 Creative Coffee Leicester – Digital Edition Wednesday28th October from 10am – 12pm
It's time for another edition of Creative Coffee (Digital)!
We're back for another exciting edition of Creative Coffee Digital! We may not be able to meet up but we can still drink coffee and we can still bring awesome speakers! All by the wonderment of digital technology and the Zoom conferencing app. Sign up and we will send out a zoom meeting link and password to join the session. All you will need to do is install Zoom (if you haven't already) and follow the link we provide.
*** OCTOBER DESIGN SEASON SPECIAL ***
As part of Leicester's Design Season we're putting on an online event with guest speakers from Leicester's creative community. Each speaker will give a quick fire presentation, talking about how design functions in their individual processes, work or business. The content of each presentation could be be anything they like to focus on but the overall brief is design related. Should make for some interesting topics!
And, to keep things fresh every presentation will be limited 20 slides for 20 seconds each (20×20) so just under 7 minutes in length.
CONFIRMED GUESTS THIS MONTH INCLUDE:
Oz Durose | Freelance Animator | Title: 'Storytelling through Poses'
'Oz Durose is a Freelance Animator with over a decade's worth of experience in the entertainment and games industries. He spends most of his days in Maya, pushing and pulling character rigs to get the ideal motion for a shot, sculpting each pose to best suit the story. You can find examples of his work at www.ozdurose.com'
Kate Unwin | Freelance Set and Costume Designer | Title: Nature and folklore inspired design
Kate Unwin has been a freelance set and costume theatre designer for about 20 years. In 2020 she lost almost all her work due to coronavirus and used her time to start a new business. The Moon and the Furrow is inspired by a love of nature, folklore, customs, literature and history.
Sustainability and the environment is at the heart of The Moon and the Furrow. In the theatre world and especially with more commercial projects, there is little or no concern for where the materials have come from and where they will end up. All the designs are made from 100% organic or recycled natural materials and with a desire and responsibility not to bring more unnecessary stuff into the world, the products are about changing habits and attitudes towards the natural world.
Website – https://www.themoonandthefurrow.co.uk/
Instagram – https://www.instagram.com/themoonandthefurrow/
More speakers to follow!
Watch this space.
So put the kettle on and make yourself a hot drink and join us for this inspiring share-fest on October 28th at 10am. We will be opening up the floor for discussion and Q & A after each presentation.
Stay Safe.
Stay Strong.
Stay Creative.
About Creative Coffee
Creativity, Coffee and Conversation. We're a free meet-up for creative people and those looking to meet creatives.
We will always offer you a warm welcome and provide you with the chance to build your contacts, exchange ideas and discuss work opportunities in a relaxed, professional environment.
It's friendly and free! Any questions? Let us know, contact hello@creativecoffee.org.uk
Share this event on Facebook and Twitter We hope you can make it! Cheers, Creative Coffee Leicester
More Leicester Listings MORE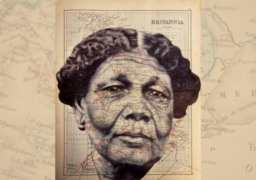 Leicester
Friday 20th October - Sunday 10th December
Habib Hajallie champions figures from ethnically diverse backgrounds that have been conspicuously omitted from traditional British portraiture, he…