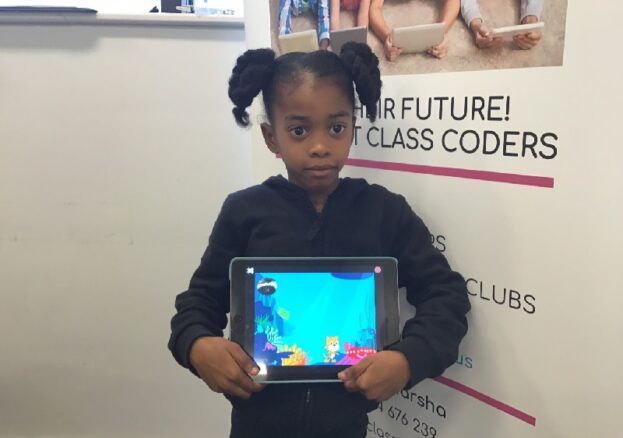 Join us for a coding class with a difference this October half term.
Children (and families) listen and participate in an interactive yet traditional tale about Anansi the spider.
Then get creative by digitally designing and creating your own Anansi the spider.
Watch and be amazed as your child writes the code for a computer program that will bring their Anansi story to life.
21st century skills for their future, so much fun right now!
Suitable for children ages 5-9 years.