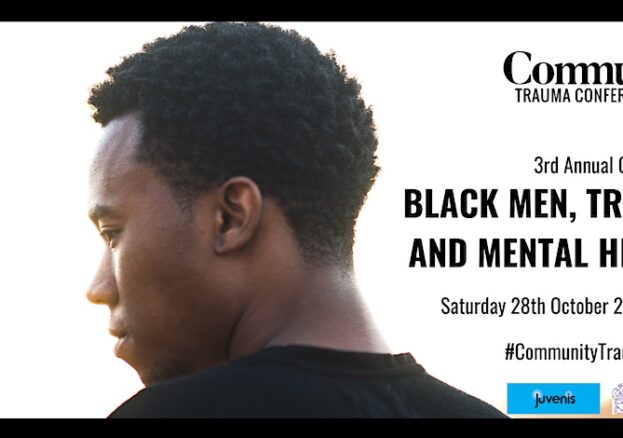 This year, Community Trauma Conference UK will be shining a spotlight and intersectional lens on Black Men, Trauma and Mental Health.
Black men in the United Kingdom (UK) experience various forms of trauma. They are also over-represented in restrictive in-patient mental health settings, and under-represented in mainstream services that offer community-based support.
Additionally, Black men in the UK are more likely to:
Be diagnosed with a severe mental health problem, such as schizophrenia and psychosis.
Be detained and sectioned under the Mental Health Act.
Not be offered early community-based mental health support.
Not ask for help in regards to their mental health.
Not have their mental health needs met appropriately by mainstream mental health services, including NHS talking therapies.
Experience various forms of trauma due to racism, discrimination and systemic inequalities.
Who should attend?
This event is open to ALL counsellors, psychotherapists, psychologists, and other mental health practitioners, including researchers, students/trainees and other professionals with an interest in Black men, trauma and mental health.
We also welcome anyone with a personal interest in the theme of the conference.
[We have a limited number of sponsored pay what you can afford tickets. Please email us at info@communitytraumaconf.com to request one ].
Includes a recording of the event with on-demand access for 6 months (14-21 days post the event).
Online Conference Programme
09:45 – 09:55 – Welcome Address: Helen George, Founder & Host of Community Trauma Conference UK and introduction to Co-Host, Leoni Cachia.
09:55 – 10:45 – Keynote: 'From Silos to Collaboration: Developing a model of racial justice for mental health services' Joy Francis, Executive Director, Words of Colour – The Immersive Change Agency, and Sharon Prince, Consultant Clinical & Forensic Psychologist, Deputy Director Psychological Professions at Leeds and York Partnership NHS Foundation Trust, and the Synergi-Leeds Partnership Co-Lead.
More Online Events Listings MORE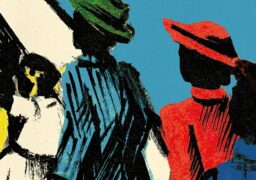 Online Events
Friday 8 December
Join us online for Twenty-Eight Pounds Ten Shillings: A Windrush Story by Tony Fairweather, where we'll delve into…