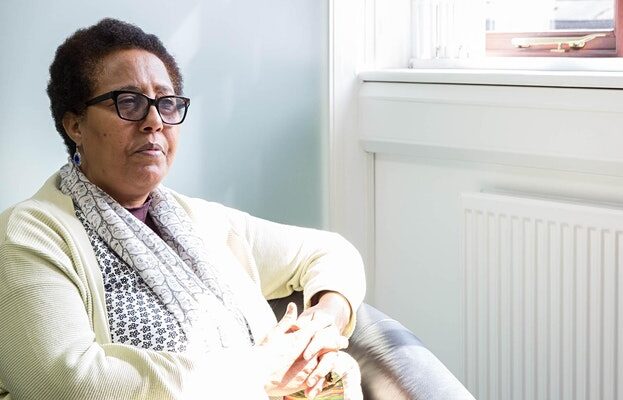 This workshop aims to enhance participants' self-awareness, empathic knowledge and understanding of other cultures.
Delivered by Baffour Ababio, Caroline Adewole, Charles Brown or Kemi Omijeh.
These workshops draw on clinical examples and work in the intercultural experience to put forward the processes involved in working at the juncture of the client's and therapist's inner and outer world. "Any clinical encounter that does not take into account the client's whole life experience and does not consider their race, culture, gender or social values, can only fragment that person." (Jafar Kareem, co-founder of Nafsiyat Intercultural Therapy Centre). In the workshop Kareem's quote will be applied to societal/individual assumptions with regards to race and culture and intersecting identities. There will be an opportunity for participants to reflect on material from their practice.
Through case material/film attendees will work through concepts/themes such as:
Institutional racism/domination/oppression. Participants will explore how clients and therapist's from minority communities might cope with their varying levels of internal and external experiences of persecution as well as engaging with their cultural capital.
This workshop aims to enhance participants' racial and cultural awareness, empathic knowledge and understanding of cultures other than their own and conceptualisation of identity formation. Attendees in exploring their own processes, whether from dominant or minority groups will be more attuned to the impact of their therapeutic engagements with their colleagues and clients.
The workshop will facilitate the application of cultural competency to the supervisory process. It will incorporate the experience of supervision from both angles, as a supervisee and as a supervisor. Any therapeutic work to be of benefit to practitioner and client requires good enough supervision.
Culturally competent work operates within the context of our external realities. The workshop will challenge participants to reflect on how racial and cultural identifications and social realities shape one's psychic reality (Tummala-Narra, 2004).
Baffour Ababio grew up in Ghana, he is a psychoanalytic intercultural psychotherapist and clinical supervisor in private practice and at the Nafsiyat Intercultural Therapy Centre. Baffour completed his training at University College London and is a member of UKCP (United Kingdom Council for Psychotherapy under the Council for Psychoanalysis and Jungian Analysis College) and BAPPS (British Association for Psychoanalytic and Psychodynamic Supervision). Alongside his clinical role Baffour developed a career in managing mental health services integrating a community-based response to support recovery from a broad range of mental health problems. With Roland Littlewood he has co-edited a volume on intercultural psychotherapy entitled Intercultural Therapy: Challenges, Insights and Developments (2019).
Caroline Adewole is an attachment-based psychoanalytic psychotherapist and clinical supervisor in private practice. She works with individuals and couples. She was born in the UK and brought up in Nigeria and is interested in issues around Race and Culture as she herself understands what it is like to straddle two cultures. She has also worked with parents for several years and facilitates parent groups. She trained at The Bowlby Centre where she is a course tutor and a member of the Clinical Training Committee. Caroline is also a training therapist and training supervisor. She is UKCP and BAPPS registered.
Charles Brown is a practicing psychoanalytic psychotherapist, an addiction therapist and clinical supervisor in independent practice. He is a member of The Guild of Psychotherapists and an. UKCP Honorary Fellow. Charles is Chair of The British Association for Psychodynamic and Psychoanalytic Supervisors. Charles is Chair of the Race and Culture Committee at the UKCP Council for Psychoanalytic and Jungian Analyst College and past Chair of the Ethics Committee. He currently sits as a member of Executive. Charles is an Honorary Associate member of the Association of Individual and Group Psychotherapists (AGIP). Charles is a visiting lecturer at The University of East London where he lectures on the MA social work course. He is a training psychotherapist and supervisor and teaches on several psychoanalytic trainings. He has published several articles and contributed to book chapters.
Kemi Omijeh is MBACP Registered psychodynamic and CBT trained Therapist and Clinical Supervisor with over a decade of post qualification experience working in mental health as a Therapist, Clinical Supervisor, Trainer and Speaker. Kemi works currently works in private practice as a supervisor, trainer and speaker as well as working in large school overseeing pupil well-being. Kemi passionately believes that prioritising and normalising looking after our mental health should be on everyone's agenda, as well as addressing the barriers to receiving mental health support.
* Please note, this training will now be delivered via Zoom between 10am-4pm.
Feedback from past participants who attended our workshops:
"Very warm and welcoming facilitator provided a safe boundaried space to speak"
"Thank you for an interesting course today. There was a lot of valuable discussion and ideas were laid out clearly. For someone who benefits from being seen as white I think it is always good to return to these issues and ideas, over and over again. Thank you for the opportunity to do so again today"
"Thank you so much, it was a very interesting and reflective workshop which I will take away, process and utilise in therapy sessions with students 🙂
"Very skilled inclusive trainer and very good organisation"
"I really liked the style of facilitator – it was both safe and challenging"
"This was an excellent starting point for a very important area of consideration, not just in our work but in our wider lives"
Organiser of Cultural Competence Training
Nafsiyat is an intercultural therapy centre, committed to providing effective and accessible psychotherapy and counselling services to people from diverse religious, cultural and ethnic communities in London. Our team is made up of experienced and fully qualified psychotherapists and counsellors from diverse backgrounds, who are sensitive to the particular therapeutic needs of cultural minority groups.
We provide short-term intercultural therapy in over 20 different languages, via referral,  to individuals, groups,  and couples. We also offer long-term, privately funded therapy via our Nafsiyat Choice service.
Alongside our clinical work, we also offer a range of training opportunities, and we consider applications for placements trainee counsellors and therapists interested in gaining experience in intercultural therapy.
Nafsiyat is accredited as both a training body and a member of the UK Council for Psychotherapy (UKCP).
To support our work, we seek to secure grants from trusts and mainstream healthcare sources and, critically, we also rely on the generosity of our supporters.
More Online Events Listings MORE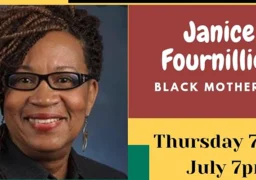 Online Events
Thursday 7th July
Dr Janice Fourniller discusses Black Mothering across the African Diaspora. The movement from a classroom teacher in…