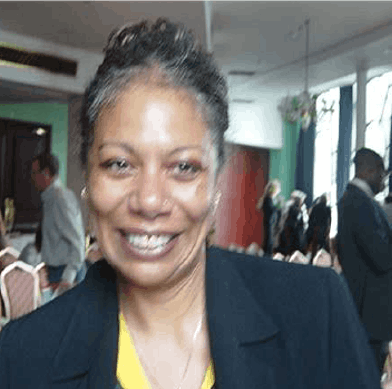 Join Bruce Castle Museum's special online event with two distinguished guests – writer and historian Stella Dadzie and Helen Bart, senior television producer. They will be in conversation about Stella's recent book 'A Kick in the Belly: Women, Slavery & Resistance'.
Published by Verso, the book explores the legacies of resistance and survival, highlighting the experiences of enslaved women in the Anglo-Caribbean. Stella's research and focus puts a narrative of empowerment and hope at the centre of the brutal history of slavery.
About the speakers Stella Dadzie and Helen Bart:
Stella Dadzie is a published writer and historian, best known for 'The Heart of the Race: Black Women's lives in Britain' which won the 1985 Martin Luther King Award for Literature. A founder member of OWAAD (Organisation of Women of African and Asian Descent), her career as a writer and education activist spans 25 years. She has written numerous publications and resources aimed at promoting an inclusive curriculum and good practice with black adult learners and other minorities.
Well known within the UK for her contribution to tackling youth racism and working with racist perpetrators, she is a key contributor to the development of anti-racist strategies with schools, colleges and youth services. In 2003 she received the NBM's award for Outstanding Contributions to Race Equality in Further Education. She has run workshops and spoken at conferences in Germany, Slovenia, Poland, Norway, South Africa, USA, Hong Kong and Malaysia.
Stella appeared in 'And Still I Rise', a documentary exploring the social and historical origins of stereotypes of African women and was a guest of Germaine Greer on her BBC2 discussion programme 'The Last Word'. She was also a member of the Mayor of London's African and Asian Heritage Commission.
Helen Bart is a senior television producer and documentary maker. She also spent 25 years as a journalist in news, politics, global and community affairs.
Latterly, her work has focussed on overseeing three major documentaries for the BBC as Series Producer for 'Uprising'; the Senior Producer on 'Black Power: A British Story Of Resistance' and 'Subnormal: A British Scandal', which all portray and highlight forgotten periods in modern, British social history relating to UK's black communities. The documentaries are the factual counterparts to Sir Steve McQueen's 'Small Axe' television series (BAFTA and Golden Globe winning, and Emmy award nominated)where Helen was Associate Producer and lead consultant in charge of research and development.
Helen was also Lead Legal Producer on the ground-breaking BBC documentary, 'Stephen: The Murder That Changed A Nation', about the killing of Stephen Lawrence. The documentary went on to win several prestigious awards including 2 Greirsons and 1 Royal Television Society award.
Helen is currently series producing a documentary on the evolution and social history of hip-hop for BBC Studios and PBS in America.
The Book:
Stella Dadzie's book 'A Kick in the Belly: Women, Slavery and Resistance' is published and available from www.versobooks.com as well as other good bookshops.
More Online Events Listings MORE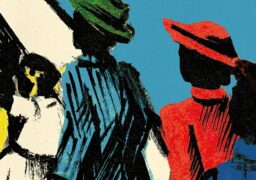 Online Events
Friday 8 December
Join us online for Twenty-Eight Pounds Ten Shillings: A Windrush Story by Tony Fairweather, where we'll delve into…