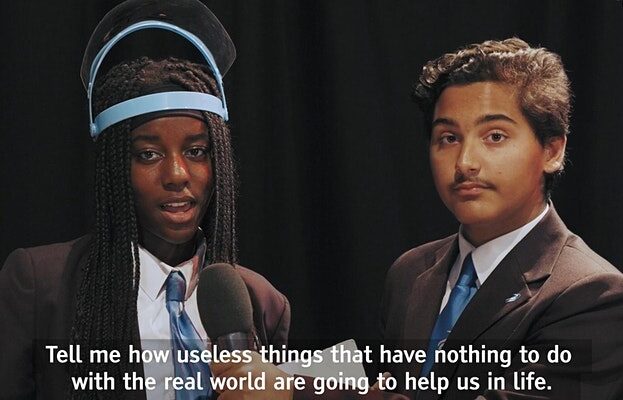 A panel discussion which will consider the importance of diversifying the UK education system.
Join us on Thursday 19 August for a panel discussion which will consider the importance of diversifying the UK education system. Presented as part of an associate programme of events for Rosa-Johan Uddoh's solo exhibition 'Practice Makes Perfect', the panel will use the exhibition as a starting point to discuss the impact of education on self-formation and identity. The panel will include researcher/activist Emmanuelle Andrews, author Suzanne Scafe and Chase High School Deputy Headteacher Jill Readings. Taking place online, the event is free but sign-up is essential.
About the speakers:
Emanuelle Andrews is a researcher, campaigner and facilitator working across domestic policy, the arts, academia and activism. She is a founding member of the Free Black University and is committed to the development of radical, imaginative and transformative knowledge production. Currently, she works full-time as Policy and Campaigns Officer at human rights organisation Liberty and previously worked in research and policy organising with activists to campaign against the colonial export of homophobic laws. Interdisciplinary, creative and with a host of side hustles under her belt, Emmanuelle spends her time agitating for change to the world as we know it.
Suzanne Scafe is an Associate Professor of Literature at London South Bank University. She has published several essays on Black British writing and culture and on Caribbean women's fiction. She was a member of the Organisation of Women of Asian and African Descent. Scafe has been an educator at many different levels in the British system: secondary schools through to university level education; involved in supplementary schooling and with Brixton Black Women's Group, and also in the past with the Committee of Women for Progress in Jamaica.
Jill Readings is Deputy Head Teacher at Chase High School in Southend-on-Sea. A vibrant and inclusive school for 11-18 year olds, Chase High School fosters strong links with the local community to create opportunities for their students to build the strength and depth of character that combines a strong moral purpose with excellent social skills. Chase High School has worked with Focal Point Gallery on a number of projects, including a new video commission made with Year 8 students for Rosa-Johan Uddoh's currently solo exhibition 'Practice Makes Perfect'. In this performance-to-camera video, the wishes of the young participants around a diverse curriculum are expressed, investigating the importance of the school experience and the notion of 'rehearsing' to create a sense of identity.
More Online Events Listings MORE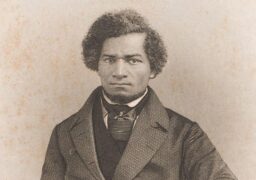 Online Events
Wednesday 6 December
A virtual tour highlighting sites around the UK/Ireland where freedom fighter Frederick Douglass had a strong impact with…