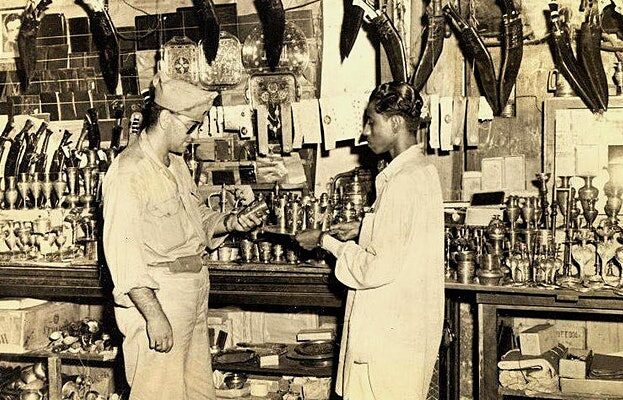 The lives and times of foreign soldiers in Bengal, 1942-46 – by Reeti Basu Bengal History Week October 2021 Brick Lane Circle
During the Second World War, numerous foreign soldiers came to Bengal. Based on the reading of official records, written and oral testimonies and images, this paper will discuss their relationship with the local society. After the fall of Burma in 1942, Bengal became prone to the Japanese attack. So, America, Africa, Australia and Canada, the British allies, sent soldiers to defend the region.
British military personnel were already here, but the number increased innumerably during the war. American and British soldiers were stationed in both the eastern and western parts of undivided Bengal. African, Australian and Canadian soldiers were mainly stationed in the east, at present-day Bangladesh. Since the military authorities had to acquire civilian areas to accommodate newly arrived soldiers and war materials, the locals sacrificed their space. However, Calcutta's local shops and eateries benefitted much as those became the entertainment hub for the soldiers.
Their interactions with the litterateurs, like Satyajit Roy, Buddhadeb Bosu, Jamini Roy, Rathin Mitra etc., exposed them to the custom and culture of Indian society. Despite this, there were stories of rows between the foreign soldiers and locals too. The natives were familiar with the white Britishers, but the black Americans and Africans were alien to them.
Even the newly stationed white soldiers were not accustomed to the local culture, so their behaviour often threatened the morals of the local society. So it is a story of multiple layers of social interactions between the soldiers and the inhabitants of Bengal.
Reeti Basu is a Doctoral Candidate at the Centre for Historical Studies, Jawaharlal Nehru University, India. Her PhD titled 'The Lives and Times of Foreign Soldiers in Bengal, 1942- 46' is near completion. She highlights that many foreign soldiers, especially from America, were visible in Calcutta and other parts of Bengal during the Second World War. She has two published articles from her MPhil dissertation on the patua community of West Bengal.
More ONLINE EVENTS Listings MORE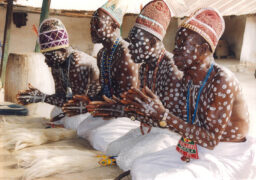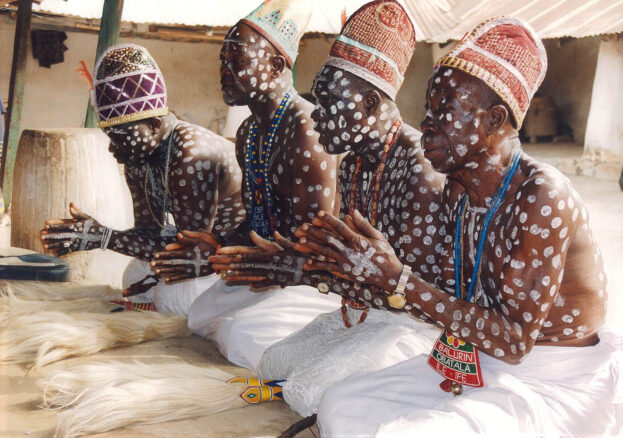 ONLINE EVENTS
Monday 9 August - Monday 13 December 2021
This engaging short course introduces students to the nature, place, and function of religion in the African tradition….