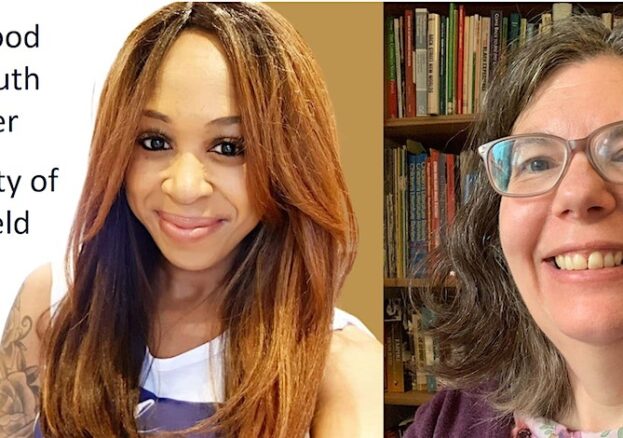 In discussion with Professor Karen Sands-O'Connor (Newcastle University) and Pamela Aculey (Author and CEO of Just Like Me Books)
The Childhood and Youth Research Cluster is delighted to host Professor Karen Sands-O'Connor (Newcastle University) and the award-winning children's author and publisher Pamela Aculey (CEO of Just Like Me Books) to speak about the past and present of Black British Children's Literature. This hybrid event is organised by the University of Sheffield, School of Education's Childhood and Youth cluster (run by Dr Aneesh Barai), and hosted jointly with the Identities and Marginalised Community cluster (run by Dr Antonios Ktenidis). After a brief introduction from the cluster leads, the two speakers will each talk individually about their expertise and interests, followed by time for questions and a wider group discussion among attendees and the speakers.
Pamela's picturebook Buster Finds His Beat places a Black autistic child as its hero, and she has recently co-created an AR supplement for the book. She will be talking about the needs for multiple diverse representations in children's literature, and the challenges of getting stories of Black childhoods out in the current publishing climate. Karen has recently created an exhibition on the history of Black British children's literature using material from the Seven Stories archive (the National Centre for Children's Books), and has published a book on the history of British authorship for children of colour this past summer: British Activist Authors Addressing Children of Colour (Bloomsbury: 2022).
While sales in literature have declined over the past decade, sales in children's literature continue to dramatically increase in each year. However, there are regular critiques of the ways that the children's literature industry generates a cultural hegemony around ideas of childhood. A recent study by the Guardian found that over 50% of picturebook characters were white, and of the remaining 49%, a higher percentage were animals than non-white humans. This damning dearth of representation feeds into the social marginalisation of children of colour, who are given fewer opportunities to see themselves as heroes of stories, as well as to be recognised as such by their white peers. This event will unearth the hidden histories of publishing for Black children, and bring that into dialogue with current experiences of a Black British author fighting for stories like those of her own son's (who is Black and autistic) to be told. This event is open to anyone interested in children's literature, race, intersectionality and representation.
More Sheffield Listings MORE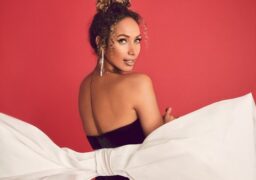 Sheffield
Wednesday 6th December 2023
This is really really difficult for me to express so please bear with me. I put my all…