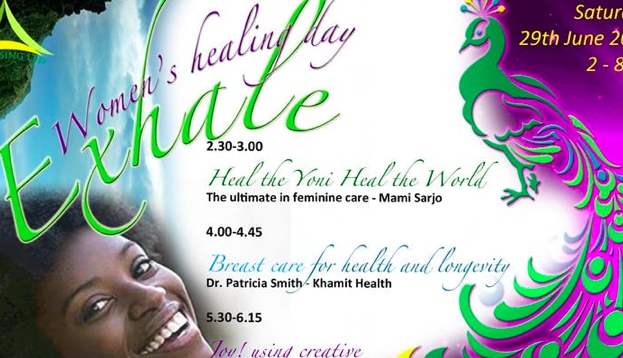 Yes, Exhale 2019 is here!
We have taken time to shape this year's Exhale event to make it even more special for you.
On Saturday 29th June 2019 we welcome you to take time out of your busy schedule to nourish and nurture yourself, share energies with other women, and get informed about a range of issues which are significant to the lives of women across the globe.
This year we have three amazing guest speakers taking the platform at the event:
TANYA ABIDI – (There has been a change from Mami Sarjo due to unforeseen circumstances)
Tanya Prendergast is the Founder of the Bidii company. Tanya is dedicated to educting the community on matters of health and well-being, in order to stimulate collective prosperity. Tanya will be speaking on the theme HEAL THE YONI, HEAL THE NATION!' amd will be giving us tips on our wonderful anatomy and how to ensure we are fully mainaining our Yoni for overall cleanliness and wellness. Tanya will be discussing aspects around the histrocial context of yoni steaming, the health benefits and the use of herbs and other healing products to eliminate female-related disease.
www.bidii.co.uk
There will also be a short video in the lunch break by Mami Sarjo talk on Heal the Yoni, Heal the Nation. Sarjo is a Creatress and founder of Sarjo's Wholistics. Sarjo specialises in creating plant-based and herbal products that support women on their womb wellness journey, from Yoni Eggs, to Yoni Steams, Yoni Oils and products of that nature. With over 12 years experience as a qualified Aesthetician and Massage Therapist being creative was always her calling, so creating products came organically to her.
Her vision is dedicated to creating handcrafted products that excite the senses and heal the body physically, vibrationally, and energetically. Every product is infused with all the magical healing that nature provides, as well as incorporating crystal therapy, with both the Feminine and Masculine principles in mind. She always wants to inspire other women to invest in their Womb Care and to take their healing into their own hands. We look foreward to hearing her talk at Exhale 2019!.
Dr PATRICIA SMITH is a practitioner of Traditional Chinese Medicine for the past 10 years. She has worked with numerous patients of varying ages and health conditions including, neurological, musculo-skeletal and respiratory conditions. Her background is physiotherapy and the Natural Sciences. She obtained her first degree in Chemistry at the University of the West Indies in 1984 and then went on to do further studies to become a qualified physiotherapist in 1988.
Dr. Smith worked for many years within the Health Service in Jamaica at various hospitals across the Island and before re-locating to the UK in 1994 where she furthered her studies to do a Masters and then a Doctorate in Physiotherapy. However her love for health and well being and her strong desire to have a holistic approach to healing propelled her into studying Traditional Chinese medicine and has incorporated both acupuncture and herbal medicine in her work with her patients.
Dr. Smith is a member of Taui Network Europe and works closely with voluntary organisations in promoting health in the black community, and in the society generally. Her approach to health is spiritual, because without God, one cannot achieve one's goals in life including good health. This, coupled with her scientific background allows her to be constantly researching cutting edge information around health for people of African and Caribbean descent. This dynamic speaker will be sharing information about the ways in which as women we hamper our breast health, and willbe offering strategies for all-round breastcare health. Dr Patricia Smith will also be showcasing her business Khamit Health on the day.
TARZE EDWARDS-SMALL is back by popular demand!. Come and find out how the joy faculty within us, coupled with creative visualisation can assist you with overall health improvements and increase our attractive power. Find out more about our innate talent which we can utlise to eliminate depression, anxiety, worry and other negative emotions. Yes, I did say eliminate!.
Tarze Edwards -Small is a health professional spending many years working in sexual health and relationships (SRE) with young people and adults. Having seen thousands of patients, providing top quality care and support is second nature.
As a holistic health practitioner, well versed in liaising with clients, families and healthcare professionals. Tarze has specialisms in harmonising body and mind within her practice. With many years spent in the field of Sexual health she possesses an acute understanding of the formation, attraction, expectation, attachment and responsibility attached to relationships. There is no reason to make another person responsible for your joy. With the power of joy and understanding how that can be raised from within and brought into a relationship this seminar will begin to unlock the true you.
Her interests very much lay in enabling people to reach their best potential through the cultivation of the knowledge of self. Her skills, awareness and engaging delivery has seen her reach top UK Cities: London, Birmingham, Manchester, Nottingham, Sheffield and Leicester sharing her specialised knowledge. As non-communicable disease (NCD) still plays a major role in the quality of health of people of the diaspora, Tarze remains focussed on revolutionising the spiritual and physical health of the black community.
Held in esteem by colleagues and clients alike, she engages in group training and one-to-one client based consultations. A highly competent Qi gong practitioner she using visualisation to direct the energy the flow for inner healing and the achievement of external plans. As a top Tuina Medical Massage practitioner Tarze has several private clients in the East Midlands and London.
With a keen focus on women's health she avidly researches the best practices women can adopt for a high quality of life. She is always happy to share her expertise.
As a successful mentor, health practitioner, all round planner and coordinator you could not be in better hands.
View Google Reviews https://www.google.co.uk/search?q=senbisa&rlz=1C1QJDB_enGB649GB649&oq=senbisa&aqs=chrome..69i60l2j69i61j69i57j0l2.4300j0j7&sourceid=chrome&ie=UTF-8
So, you can see its going to be a wonderful day with informative talks, wonderful female-centred business stalls to browse and buy, a tasty vegan lunch, coupled with pockets of joy and laughter. Don't miss out on the Early Bird Price of £18.00 only on EventBrite if you book by 31st March 2019!.
Female health and wellness businesses are also invited to book stalls. Stalls are £40.00 for traders and £15 for information stalls. Feel free to contact us for a booking form on kmtrisingltd@gmail.com or by calling us on 07909 516 343.
We look forward to seeing you at EXHALE 2019.
The organizers of KMT Rising
More Suffolk Listings MORE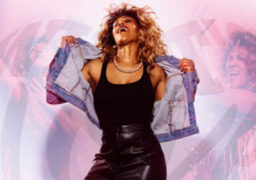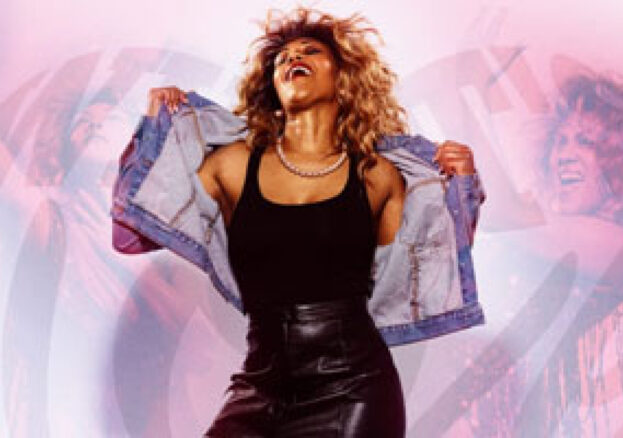 Suffolk
Friday 1th December 2023
After a fantastic sell our debut tour across the UK, Tina Turner fans will have the time of…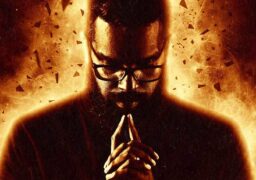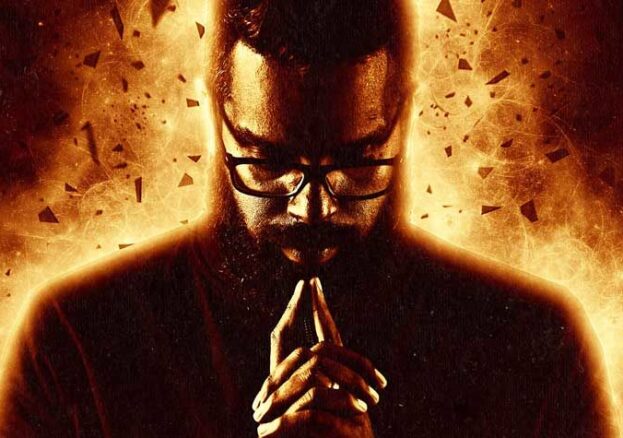 Suffolk
Friday 16th February 2024
After a sell-out tour in 2022, Romesh is back with a brand-new show examining the human condition… are…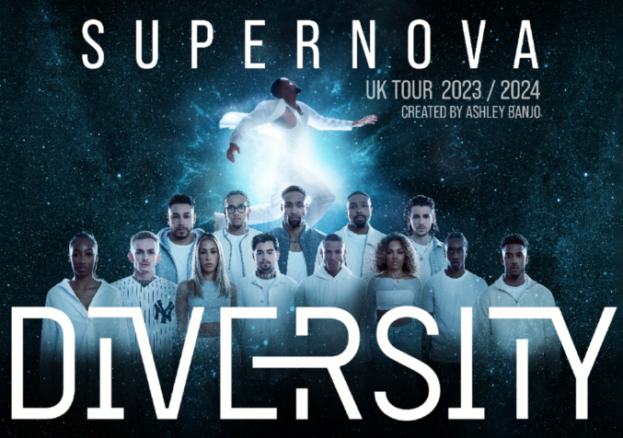 Suffolk
Tuesday 26th March 2024
Britain's most-successful dance group, Diversity, have announced their brand-new UK and Ireland tour, Supernova. Supernova follows Diversity's sold-out Connected…