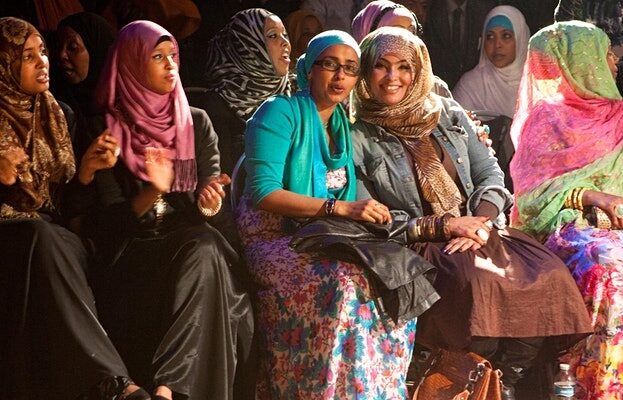 Combination of book launches, poetry, panels, music, and theatre in diverse venues in London
As part of the UK's Black History Month, Kayd Somali Arts and Culture and partners are proudly presents the annual Somali Week Festival to be held over a period of six days from the 26th – 31st October 2021. The theme of this year is "Inspire: inspired by the past, inspiring the future" which envisages a post Covid-19 world inspired by music, literature and legends of our community. Kayd is immensely excited and proud to present this festival as we begin to emerge from the pandemic to share Somali arts, literature and culture as a community and the wider society. We will celebrate our living legends, pay homage to those no longer with us and look forward towards the future of Somali studies, culture and arts.
We are delighted to welcome a number of highly esteemed international guests, including scholars, activists, poets, writers, playwrights, musicians and other artists from the Somali region, the UK, the US and Canada as well as several European countries in a festival that celebrates our common Somali heritage and all that we have in common as well as our individuality and uniqueness as people.
Our esteemed visiting guests are: Mohamed Hassan "lafole", Hodan Omar Dhuule, Ahmaddey Abdi Gaashaan, Mohamed Saleeban, Abdikariim Hikmaawi, Mohamed Ali Nour (Ameeriko), Dr Safia Aidid, Fowsia Abdulqadir, and Professor Tobias Hagmann, Ahmed Abdi Hassan"karaama" Mohamed Hersi Guleid 'Abdibashir', Bodhari Warsame, Mohamoud Ibrahim Jama (Haji), Nimco Noor, and Layth Elmi.
They will be joined by UK headliner Nadifa Mohamed, who will be joined by a host of British-Somali singer, artists, authors and poets including Faisal Salah, Juweria Ali, Nuur Daalacay, Qoraan; traditional dance group, Sir Mahamoud Omar Yare, Farah Gabdoon, Sagal Farah, Ibrahim Hersi , Zaynab Dahir, Jawahir Farah, Safiya Mohamed, and Side eYe.