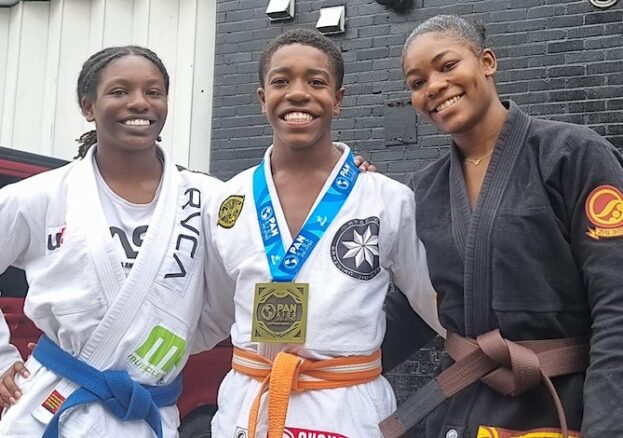 Join us for an exciting in-person event, Team Blackmans Jiu-jitsu fundraising Seminar, on Sunday, November 5th, 2023 at 14:00 GMT. This seminar is a must-attend for all martial arts enthusiasts and anyone interested in learning the art of Jiu-jitsu.
Hosted by the renowned Blackman siblings, this seminar promises to be a thrilling experience filled with valuable knowledge and practical techniques. Whether you're a beginner or an experienced practitioner, you'll have the opportunity to enhance your skills and gain insights from these highly competitive athletes.
During the seminar, you'll learn various Jiu-jitsu techniques, including Nia's Punishing Pressure passing, Zuri's unstoppable sweeps and Amar's infamous Amarbar.
Don't miss out on this chance to train with Team Blackman and expand your knowledge in a supportive and engaging environment. Join us at The Blackmans Jiu-jitsu Seminar and take your Jiu-jitsu skills to the next level!
All funds raised will go towards helping Team Blackman continue on their ambitious competition campaign!