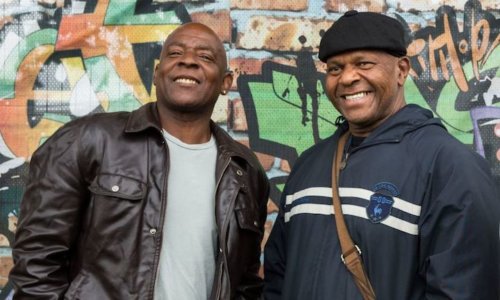 After 3 top 10 singles in both 70's and 80's the UK's no. 1 soul group return with a brand new album A Brand New Day + a double A side singleHang On Never Let Go / Children of the Ghetto (live).
The Real Thing first found chart success in 1976 with the pop-soul single You to Me Are Everything, which reached No.1 on the UK Singles Chart. Their follow up Can't Get By Without You reached No.2.
In 1976, they released their first album entitled REAL THING and in 1977 their second album the legendary 4 from 8 with included the first version of their classic Children Of The Ghetto.
In 1978 they put out Step Into Our World, (reissued in 1979 as Can You Feel the Force). During the time period, they accumulated eight more hit singles including Can You Feel The Force which climbed to No.5 in 1979.
In 1986, the band enjoyed a chard resurgence with the remixing of several of their hits. You to Me Are Everything (The Decade Remix) peaking at No.5 during a 12-week run in spring Can't Get By Without You (the Second Decade Remix) rose almost as high as to No.6, remaining for a consecutive 13 weeks. & Can You Feel the Force ('86 Remix) climbed to No.24.