In these fun, photography and drawing workshops, participants will learn about South African writer Solomon Plaatje.
In these free workshops by Trisha McCauley, a photographer and independent curator, participants will learn the basics of portrait photography using simple techniques that can be applied without a studio.
There will be opportunities for you to re-imagine Solomon's portraits using black and white polaroid film. Participants will learn how to 'read' a photograph using OTW – observe, think and wonder; this is an enjoyable and interactive approach to reviewing and discussing photographs.
In the drawing sessions, participants will work with a local artist Claudette Purville of Udette Arts and learn how to use and apply sketching and drawing techniques to create stunning portraits of Solomon inspired by his black and white portraits.
A selection of the drawings and photographs created during the workshops will form part of a free downloadable learning resource that can be shared with your friends and family.
These workshops are suitable for anyone with an interest in local history photography, art and archival images.
More Waltham Forest Listings MORE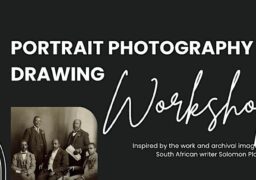 Waltham Forest
Thursday 30 November
In these fun, photography and drawing workshops, participants will learn about South African writer Solomon Plaatje. In…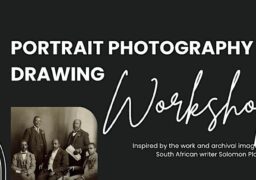 Waltham Forest
Thursday 7 December
In these fun, photography and drawing workshops, participants will learn about South African writer Solomon Plaatje. In…