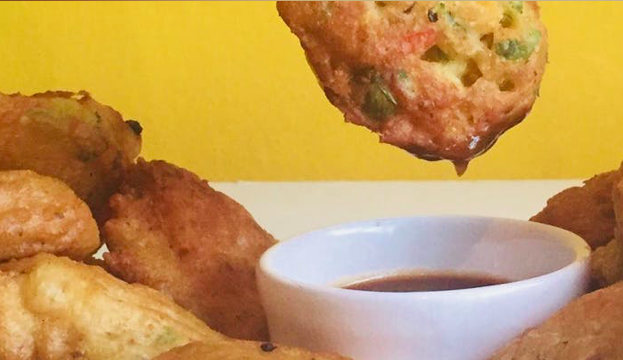 This is a hands on class consisting of step by step cooking and demonstrations. Over 3.5 hours you will learn to make authentic Caribbean canapes using fresh ingredients whilst sipping cocktails (non-alcoholic ones also available)
You will learn to make the following;
​Accra – every island has a version of this saltfish dish but by a different name. Flaked pieces of salted fish in a light batter with chillies.
Sweetcorn fritters – vegetarian/ vegan version of a Barbadian fish cake.
Jeera Chicken Wings – staple of Trinidad honouring the East Indian influences. Can also be made with pork, chicken necks or beef.
Jerk Pepper Shrimps – my take on a Jamaican party staple. Shrimp marinadeed in jerk seasoning and chillies.
As well as two dips
Tamarind Dip
Curry Mango Sauce
Skills
Making fresh Green Seasoning Marinade
Making fresh Jerk Seasoning
Season & marinade the Caribbean way
We'll provide all ingredients and containers to take your food home as well as the recipe. Just bring an apron and comfy shoes (there might be some dancing..