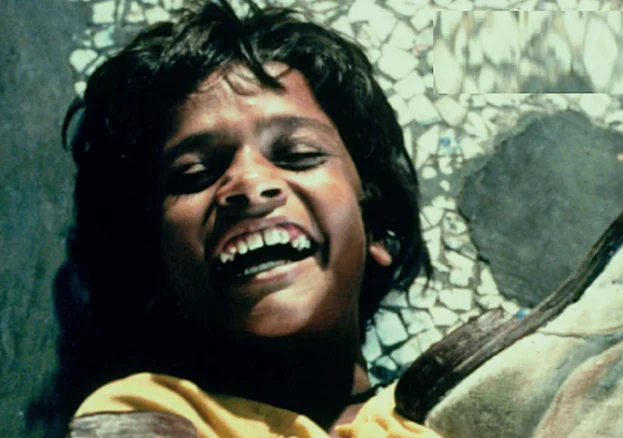 Immerse yourself in the magic of India with the screening of Oscar-nominated film, "Salaam Bombay!". Includes a 2-course Indian lunch.
Experience a unique Sunday afternoon as you step into India. Tickets include a 2-course lunch at the beautifully old-fashioned India Club Restaurant, followed by the film screening of Salaam Bombay! The film is in Hindi with English subtitles.
ABOUT SALAAM BOMBAY!:
Unjustly accused of stealing and cast out of his home village by his family, 11-year-old Krishna (Shafiq Syed) joins the herds of displaced street children in Mumbai's slums. Young Krishna struggles to survive among the drug dealers, pimps, and prostitutes in the back alleys and gutters of India. Forced to associate with the criminal underworld, Krishna's childhood innocence quickly fades as the reality of his uncertain future becomes painfully apparent.
This is the heartrending debut film by legendary director Mira Nair. Shot on the streets of Mumbai and starring real-life street children, the film is an unflinching portrayal of India's underbelly.
Salaam Bombay! received international praise including the Oscar nomination for Best Foreign Language Film.
VENUE DETAILS:
The lunch and film screening will be at the charmingly eccentric India Club restaurant and lounge. The India Club has remained much the same since its opening over 50 years ago.
Hidden up a flight of stairs, enter a timewarp with portraits of the Independence era on the walls, bottle-green leather chairs, red lino flooring and laminate tabletops. It is a British curry house of the first generation.
Described as "the London of black-and-white movies…India Club is part of London's restaurant history." – Bloomberg
LUNCH MENU:
Starters: Onion bhajias (v), Poppadoms with mango chutney (v)
Main Course: Butter chicken*, Dhal (v), Pilau rice
*For vegetarians, the butter chicken will be replaced with chana masala
**Menu includes all dishes.
***The restaurant is located on the 2nd floor, accessed only by stairs.
EVENT PROGRAMME:
Lunch served at 12pm in the India Club Restaurant (2nd floor)
Film introduction at 1pm in the India Club Lounge (1st floor). There will also be a bar where you can purchase drinks.
Film will start at 1.15pm.
Screening ends at approximately 3.15pm.
You are welcome to stay and enjoy the historic venue. Tickets are limited and sell fast, so book now to secure your place!
More Westminster Listings MORE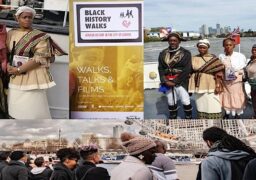 Westminster
Saturday 25 May
Your private, double-decker boat will start from the Temple Pier near Temple tube station on the Embankment. Your…