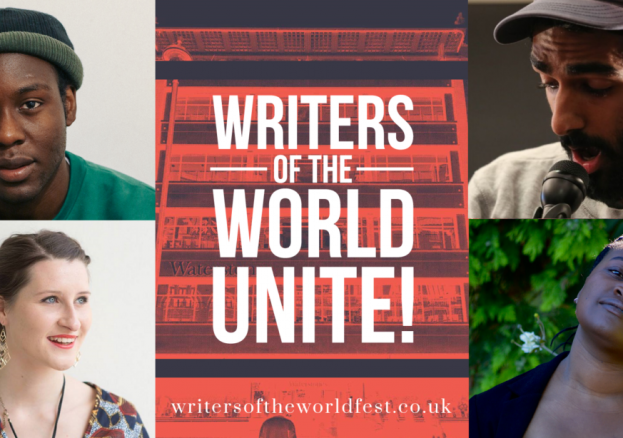 Join the current Young People's Laureate for London, Caleb Femi, for regular poetry performances around the Waterstones Piccadilly store on Saturday and Sunday. Spread the Word's YPL for London scheme, gives London's young people a voice through poetry and he'll be joined by previous Laureates: Zia Ahmed, Aisling Fahey and Belinda Zhawi, shouting loud about what matters to them.
Part of Writers of the World Unite festival, produced with Little Atoms and Waterstones Piccadilly, presented in association with Spread the Word. Full information here: writersoftheworldfest.co.uk
Zia Ahmed is from North West London. He is a former Roundhouse Poetry Slam champion and was commissioned by Paines Plough and Tamasha theatre company to write a short play for the national Come to Where I'm From project. Throughout 2017, he is on attachment with Paines Plough as a recipient of the prestigious Channel 4 Playwrights' scheme. @ziasighs
Aisling Fahey was Young Poet Laureate for London with London's writer development agency Spread the Word in 2014 – 2015. She has performed in various locations across England, Ireland, America and India, including the Barbican, the Houses of Parliament and Glastonbury. @_AislingF
Caleb Femi is the 2016-17 Young People's Laureate for London. Caleb's poetry commissions include the Tate Modern, The Royal Society for Literature and The Guardian. As a filmmaker, he has released two documentaries, What Did Love Taste Like In The 70s? and Heartbreak & Grime. @CalebFemi5
Belinda Zhawi is a Zimbabwean born writer and educator. Her work mostly focuses on displacement, sexuality, migration, and memories of living in rural & urban Zimbabwe. She's performed across the UK in numerous venues, festivals & events including Africa Writes, Bestival, TATE, Barbican and the Southbank Centre.
Spread the Word is London's writer development agency, kick starting the careers of London's best new writers, and energetically campaigning to ensure that publishing truly reflects the diversity of the city. They have been running the Young People's Laureate for London programme, (previously Young Poet Laureate London) since 2014. spreadtheword.org.uk
More Westminster Listings MORE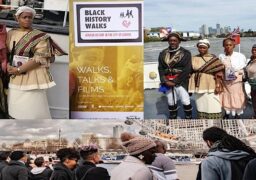 Westminster
Saturday 25 May
Your private, double-decker boat will start from the Temple Pier near Temple tube station on the Embankment. Your…