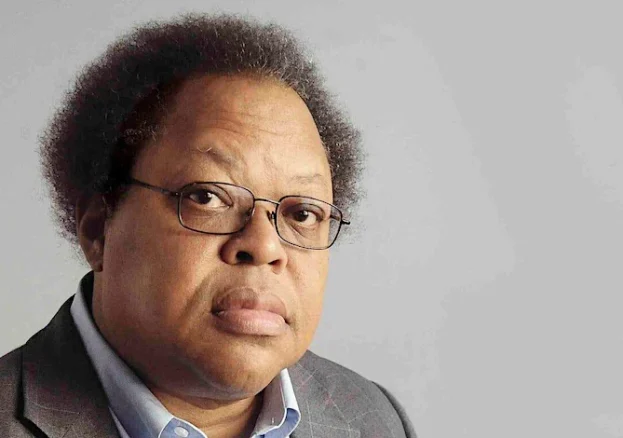 Professor George Lewis FBA discusses aesthetic directions that appear frequently in Afrodiasporic contemporary classical music since 1960.
Delivered by the most outstanding academics in the UK and beyond, the British Academy's flagship Lecture Programme showcases the very best scholarship in the humanities and social sciences.
The near absence of music by Afrodiasporic contemporary composers on European concert stages presents a sharp contrast to the progressive creolization (the process by which elements of different cultures are blended together) of today's Western societies. One outcome of this is that many musicologists, presenting institutions, curators and journalists seem unaware of the sounds, histories and intellectual debates circulating in this area of the new music field.
In this lecture, Professor George Lewis FBA will present aspects of Afrodiasporic aesthetics in contemporary music written after 1960, drawing on African American composer Olly Wilson's (1937-2018) notion of the "heterogeneous ideal," a conceptual approach that has been observed across many areas of Afrodiasporic sonic and visual artmaking, notably by Robert Farris Thompson's characterization of the black Atlantic visual tradition as displaying "a propensity for multiple meter," and Robert L. Douglas's notion of "multidominant elements" in Afrodiasporic contemporary art.
Speaker:
Professor George Lewis FBA, Edwin H. Case Professor of American Music at Columbia University.
George E. Lewis is an American composer, musicologist, computer-installation artist and trombonist, Lewis is a member of the Association for the Advancement of Creative Musicians (AACM) and the Akademie der Künste Berlin, and a Fellow of the American Academy of Arts and Sciences, the American Academy of Arts and Letters, and the British Academy (corresponding).  Other honours include the Doris Duke Artist Award (2019), a Guggenheim Fellowship (2015) and a MacArthur Fellowship (2002). His music is performed worldwide, and he is widely regarded as a pioneer in the creation of improvising computer programs. His recent publications include A Power Stronger Than Itself: The AACM and American Experimental Music (University of Chicago Press); the two-volume Oxford Handbook of Critical Improvisation Studies; "'Is Our Machines Learning Yet?': Machine Learning's Challenge to Improvisation and the Aesthetic"; and Minds in Flux, for orchestra and live electronics, premiered at BBC Proms 2021.
Chair:
Professor Georgina Born FBA, Professor of Music and Anthropology at the University of Oxford.
Free, booking required.
This event will take place in person at The Royal Society (6-9 Carlton House Terrace, London SW1Y 5AG). A recording of this event will be made available via the British Academy website after it has taken place.
If you have any questions about this event please contact events@thebritishacademy.ac.uk or call the Events Team on +44(0)20 7969 5264.
Find out more about British Academy Events and sign up for our newsletter.
More Westminster Listings MORE
Westminster
Until January 2024
For Black Futures Season 2023, a new exhibition focusing on influence of scientific ideology, racism and resilience will…