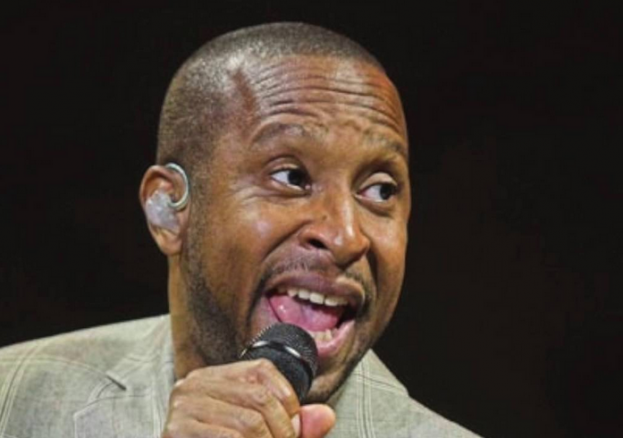 The History of Black Gospel Music
Presented by Dr Cedric Dent plus special guests and local supporting acts
Come and take a musical journey through the history of Gospel music, from its roots in Negro spirituals, to church-based music and the more polished sounds of today. Gospel music is one of the most important of all music genres with influences in blues, jazz and rock and roll. Sing hallelujah as you learn about the key pioneers of Gospel! Grammy award winning TAKE 6 legend Dr Cedric Dent, is the presenter of "The History of Black Gospel Music"!
When Thomas Andrew Dorsey (1899–1993) co-wrote the song Honey, It's Tight Like That, it was a million- selling hit when released in 1921. The lyrics were sexually suggestive, full of double entendre. Stylistically, it combined early jazz, blues, and ragtime. It was the music commonly performed at jook-joints and brothels, and considered morally debased by upstanding church folk. But it was precisely this musical sound that Dorsey combined with religious lyrics that earned him the sobriquet "Father of Gospel Music."
Even today, Dorsey's song Take My Hand, Precious Lord, published in 1932, is one of the most popular gospel hymns of the black church and is unabashedly blues and jazz inflected.
The History of Black Gospel Music examines the story of the blending of church music, jazz and blues, the synthesis of the sacred and the profane, through story and song along with special guests. Dr Cedric Dent will demonstrate this synthesis with live piano-vocal performances that trace the developments from the Euro-American hymn through to the Negro spirituals, to contemporary and modern gospel music.