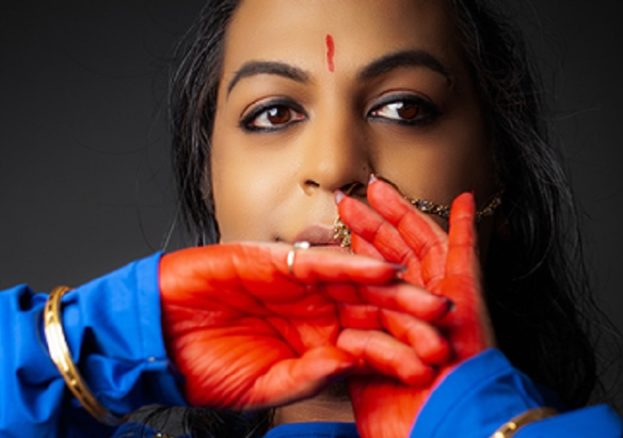 YAATRA, a captivating of solo Kathak and Contemporary dance by British Indian artist Jaivant Patel. 
A fresh perspective on South Asian LGBTQ+ narratives, faith and spirituality; YAATRA celebrates two cultures and the intersectionality of living in one, while paying tribute to traditions, heritage and often untold stories of another.
Performances feature a post-show discussion.
YAATRA is supported by Arts Council England with seed commissions from Midlands Arts Centre, Arena Theatre, Dance4, GemArts, Creative Black Country, Black Country Touring and Shout Festival.
Jaivant Patel Dance is an Associate Artist of Arena Theatre.
This performance is co-presented by Arena Theatre with Black Country Touring.
Ticket price: £14 full price and £12 concessions
Image courtesy of Boneshaker Photography