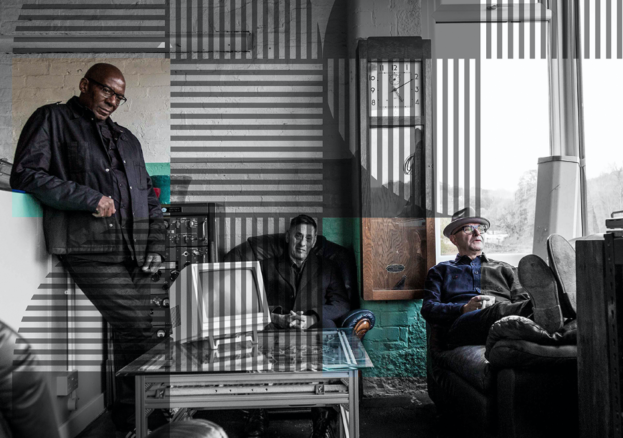 Formed in 1978 with a core line-up of Jez Kerr, Martin Moscrop and Donald Johnson, adding Tony Quigley, Denise Johnson and Matt Steele for touring and studio contributions, Manchester's A Certain Ratio embraced the ethic and culture of the late seventies post-punk explosion, sounding like nothing else around them and refusing to fit in.
ACR have released 10 albums throughout their career to date and add the 11th album in 2020 with ACR Loco, an eclectic yet cohesive record, moving seamlessly from the endlessly dreamy album opener 'Friends Around Us' to the infectious funk-strut of 'Bouncy Bouncy', via the poignantly beautiful 'Always In Love' and closing on the riotous 'Taxi Guy', a track that inconceivably manages to take in jazz, Brazilian music and acid house all in one seven-minute thumper.
Shortly after forming, having seen A Certain Ratio on one of their many live shows, Joy Division's manager Rob Gretton, put them in touch with Tony Wilson, a well-known local TV personality who was then in the process of setting up a record label. A Certain Ratio were one of the first to record for the fledgling Factory Records, and they debuted with their 7″ single, 'All Night Party'/'The Thin Boys'.
Hailed universally as pioneers of what became known as "punk funk" thanks to the success of 'Shack Up' on both sides of the Atlantic, their sound is not easily pigeon holed and their influence can never be understated. The band introduced the avant-garde elements of funk, jazz, electronics, tape loops and technology to the pop song, wrapping it in a post punk aesthetic, adding great clothes and the coolest haircuts.
ACR's studio albums The Graveyard and the Ballroom (1980), To Each (1981), Sextet (1982), I'd Like To See You Again (1982), Force (1986), Good Together (1989), ACR:MCR (1990), Up in Downsville (1992), Change The Station (1996) and Mind Made Up (2008) have all been re-released by Mute, who worked with the band on an extensive ACR 40th Anniversary campaign that included the release of the compilation ACR:SET (2018) and ACR:BOX (2019). The latter included 'Dirty Boy', a brand new track featuring Magazine and Bad Seeds legend Barry Adamson, as well as the now-classic, previously-unreleased cover of Talking Heads' 'Houses in Motion', originally recorded for Grace Jones to perform vocals on in 1980, only she never turned up!
ACR Loco comes fresh off the back of their most successful tour in over 20 years, "We've done the 40 year celebration thing," says Jez. "It's about the future now and where we're going next."
Having influenced generations of musicians – from Talking Heads, LCD Soundsystem, Happy Mondays, Franz Ferdinand, ESG, Factory Floor, The Orielles, Sink Ya Teeth and Andrew Weatherall, The Guardian's Dave Simpson paid tribute to the band's Cult Hero status: "Once you start listening to A Certain Ratio, it's difficult to stop".
More Yorkshire and Humberside Listings MORE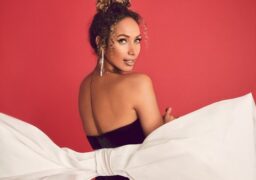 Sheffield
Wednesday 6th December 2023
This is really really difficult for me to express so please bear with me. I put my all…