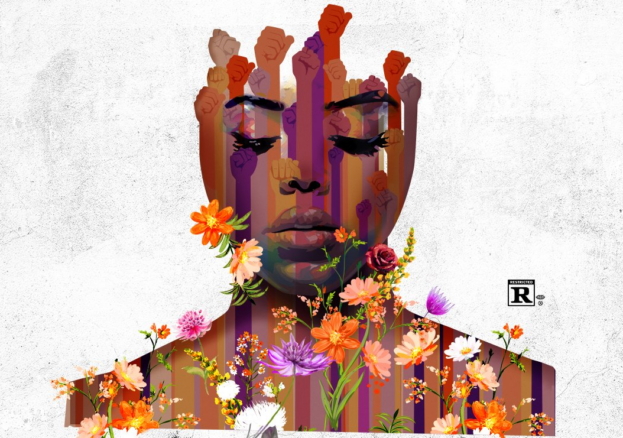 Oscar-winning director Roger Ross Williams brings Dr. Kendi's book to the screen. Williams' documentary adaptation uses vivid animations that illuminate figures and moments both well-known and obscure, both historical and contemporary.
Leading Black women academics and activists such as Dr. Angela Davis, Honorée Fanonne Jeffers, Brittany Packnett Cunningham, Dr. Jennifer L. Morgan, and Dr. Kendi guide viewers through a searing account of how racist ideas and imagery were developed and enshrined in American culture.
It starts with a question: "What's wrong with black people?" Cherron Inko-Tariah of BHMUK spoke to Roger Ross Williams to find out more.
"DISRUPTIVE" is the word Williams uses to describe the documentary:
"As black people, we've been fed lies and we've believed these lies" Says Williams. I want this documentary to disrupt the narrative and educate. We are the resistance to these racist ideas; we've always resisted, and we have to continue to resist"
The documentary makes clever usage of dramatization, animation, clippings from historical footage to provide powerful accounts from history.
Williams explains: "Netflix is very mainstream and our documentary needs to be accessible but not diluted. Racist ideas are disseminated to popular culture so it was important to weave it in to tell this very important story of how racist ideas morph and change."
The academics who were interviewed were predominantly black women.
"When I looked at the list of experts, I saw a lot of the same people, you see historians, white men, white women, but I noticed that the work around racism was being done by black women at Harvard, Yale, Stanford and Howard." Williams saw an opportunity to do something different. "So often black women aren't given their due, especially on a mainstream platform like Netflix. Plus the documentary was telling the stories of 'the firsts' e.g. Phyllis Wheatley, Harriet Jacobs, Ida B. Wells – black women who were trailblazers. Connecting their stories, that history to the women who came after them was powerful."
The one line that really made me stop was: Every black woman has had a Phyllis Wheatley moment. Nearly 250 years later, this resonates
There is a heavy emphasis on American history. "True" says Williams "but racist ideas against black people is global. Racism isn't limited to America. There's racism in the UK, in France – all over. This is why we go right back to where it started; Portugal 1444. This narrative that black people are savages, that bringing them into slavery, into civilised system will civilise them started in Europe. The idea of lumping all black people into a race did not start in America but America embraced it and ran with it."
Black History is not mandatory in England's classrooms. The supplementary education of black history is conducted by community organisations across the country. What's the message you want to give to the next generation?
"No matter what they're told about themselves or what negative imagery they consume about themselves, they should know that Black people have always resisted this. And they should be inspired by that resistance and continue to resist and not fall prey to racist ideas."
The documentary tells us that racists ideas ('kindling') create policies which are detrimental to black people. "We must use our voice, our power, our vote, everything at our disposal! Black people are resilient and we will continue to resist. And it's up to the next generation to continue the war".
Is that the legacy does he want to leave?
"I want it to be someone who helped open the door for black creators to tell the truth about our people. I want to give licence and power to other black creators for them tell to our story from their perspective. Because our story has been told so much by other people, through the lens of others. All the work that I've done personally as a director is about me taking back our narrative and our stories"
Stamped from the Beginning takes you on a journey and teaches so much in 90 minutes. It unearths hidden aspects of our history, it challenges the viewer to think about what they are consuming about black people and finally, it provides insight into how racist ideologies are perpetuated and disseminated as 'truth'. The documentary ends with the same question it started with: "What's wrong with black people?"
The answer?
Watch Stamped from the Beginning to find out. Available on Netflix from 20th November 2023